Ravichandran Ashwin showed his potential to be a top all-rounder, says David Lloyd
David Lloyd heaped praise on Ravichandran Ashwin after his defiant 83 not out frustrated England.
Last Updated: 10/12/12 9:05pm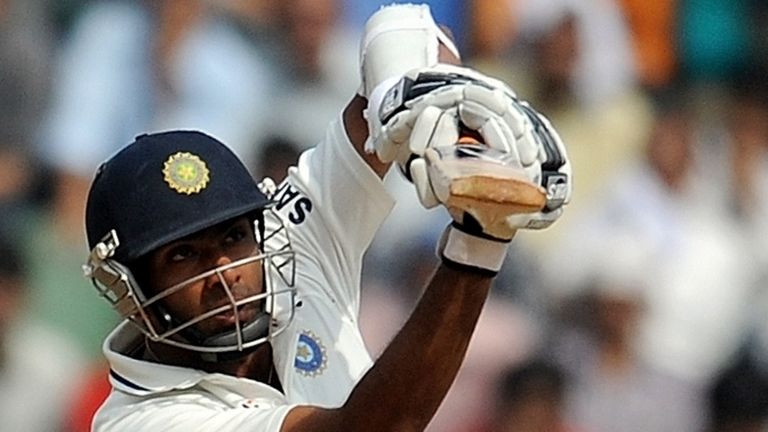 A six-wicket collapse between lunch and tea left India little chance of even securing a draw from the match, but Ashwin's innings helped them to 239/9 - a lead of 32 - which means the tourists will at least have to come back on the final day to finish the job.
"He's in at number eight and he's been a consistent run scorer for them - his average now is second only to Cheteshwar Pujara in this series," Bumble told Sky Sports.
"He's a very proud man and you can see that by the way he's not given it away and not given up; he's wanted 10 and 11 to play alongside him.
"He's played wonderfully well in his shot selection and he's got class. As a number eight he's a genuine all-rounder I'd say."
Youth
Nick Knight was equally impressed and suggested the spinner - who will go in search of his second Test ton on Sunday - could move up the order to seven, the spot currently held by captain and keeper MS Dhoni.
The former England batsman said at stumps: "He's an orthodox player so why can't he come up the order?
"I think eventually he will move up the order, he's a much better player than a Test match number eight. Importantly as well, for a young India player, he set up well against Steven Finn.
"I know it isn't a quick wicket but he played nicely off the back foot and nicely enough against the new ball when James Anderson came running in at the end of the day.
"We've been talking about young India players and India needed that.
"They need one or two of their younger players like Ashwin and Pujara to stick their heads above the parapet and say 'we can do it'."