Roach on fire
Dominic Cork paid tribute to the teamwork of Brisbane Heat as they won the Big Bash title.
Last Updated: 19/01/13 4:26pm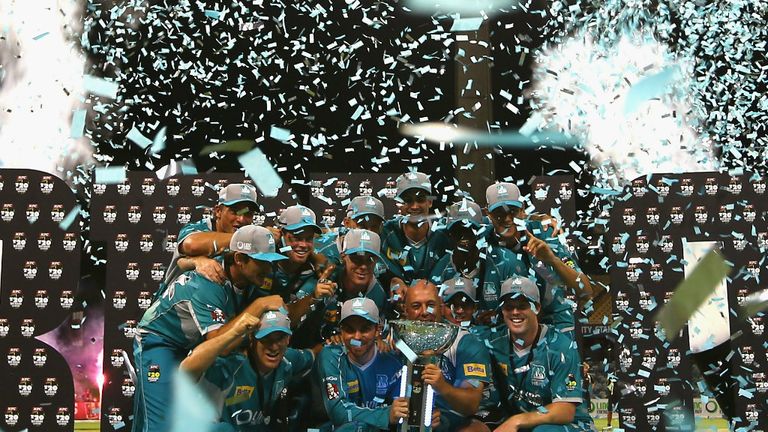 Brisbane Heat claimed their first Big Bash title with a 34-run victory over Perth Scorchers at the WACA.
Heat posted a competitive 167-5 off their 20 overs batting first and the Scorchers fell well short, finishing on 133-9 in reply giving Brisbane a comprehensive 34 run victory.
"It has been a brilliant tournament - just capped off by a side who no one really thought at the start where going to win," said Dominic Cor.
"Even when the final started and you looked at the two teams you would have said that the Scorchers were stronger.
"They executed their plan better than Perth did - I think we saw Perth's final in the semi-final with that great game.
"But you can't take anything away from the Heat, they have been excellent. To win six away games throughout the competition shows what they have got. They have a very good coach in Darren Lehmann who has a lot of experience and it just goes to show that teamwork is down to working well together.
"There were two key moments for me, the first was trying to bowl as straight as possible at Shaun Marsh but I don't understand the sending in of Nathan Coulter-Nile.
"They tried it in the semi-final and he was out first ball and then they tried it in the final - when you have got the likes of Hussey and Katich waiting to come in, why send someone in who is not paid to bat. Get you best batters in for as long as you can."
Cork had high praise for Keemar Roach, who only had two wickets coming into the final, but stepped it up when it mattered.
"Roach turned up - four overs and 3-18 and he bowled with pace. Why he was not the man of the match I do not have a clue. Why did they gave it to someone who has three catches and no wickets ? Roach to me was outstanding."