England Women paid price for sloppy World Cup display against Sri Lanka, says Isa Guha
England must go back to the drawing board after losing to Sri Lanka in the World Cup, says Isa Guha.
Last Updated: 04/02/13 11:21am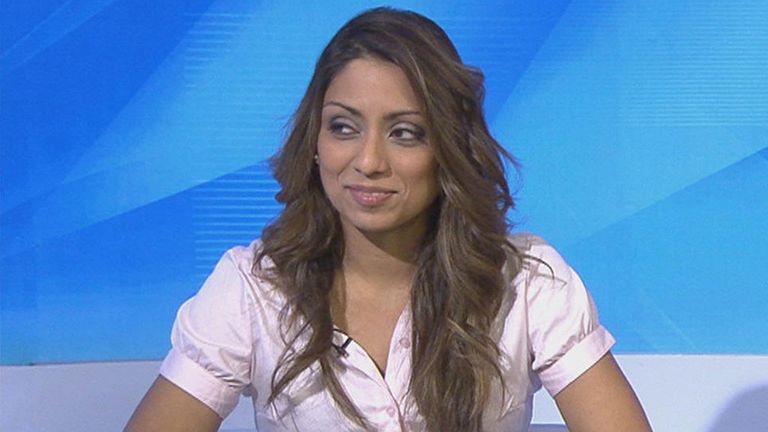 Defending champions England failed to defend a target of 238 in Mumbai as their Group A opponents completed a thrilling victory off the final ball of the match.
With one needed from the last delivery, Manodara Surangika struck Georgia Elwiss for six to secure Sri Lanka's first victory over England in a one-day international.
Reflecting on the result, former England seamer Guha said: "There were a lot of things which went wrong - it was very disappointing from an England perspective.
The girls will not be happy with their performance. They started the day badly, they ended the day badly. They lost early wickets at the start of the day.
"They managed to get themselves out of a hole and get themselves up to a respectable total but defending that was always going to be tough on Indian wickets where it's better for the batters, particularly with these new regulations whereby you can only have four fielders in the outfield after the powerplay overs.
"Take nothing away from Sri Lanka, they played exceptionally well today. England were very ill-disciplined. They didn't save runs in the field and they missed crucial opportunities to take wickets and that's been costly for them."
Sloppy
Guha, who claimed 101 wickets in 83 ODIs between 2001-2011, added: "England were really sloppy. I don't know what that's down to. They should have been really prepared.
"They will say that they were really prepared. They spent 10 days in a training camp prior to going into this tournament, so they should all have been hitting their straps at the start of this game.
"They've got to go back to the drawing board, now, and really think about their performance and work on it for the next game against India, which is going to be crucial.
"The hunters have become the hunted. England are the defending champions and people are going to be after them, but they know that. Let's face it, people won't have expected Sri Lanka to win.
"They haven't been complacent. They would have gone into this game respecting the opposition but when you see batters getting hold of you, you start to try a little bit harder and you lose you shape as a bowler and things start to fall into their hands almost and I think that's what has happened today."
Force
Sri Lanka appeared to be cruising to victory as Chamari Atapattu and Yasoda Mendis put on 103 for the opening wicket but England took five wickets for 54 runs to get right back in the game.
Eshani Kaushalya, dropped by Jenny Gunn on 10, kept Sri Lanka's hopes alive by striking five fours and three sixes in a crucial knock of 56 off 41 balls and although she couldn't quite see the job through, Surangika polished things off.
Kaushalya, who also bagged 2-49, was named Player of the Match and Guha told Sky Sports that she could well be one of the stars of this World Cup.
"She's been a prominent force within Sri Lankan cricket for a good number of years. She's got a lot of experience behind her," she said.
"Some of her shots are just pure brute force. The girls bowled quite a few full tosses and she capitalised on them. She put the bad ball away and hit several big sixes which were crucial in this match.
"I've always said it will be interesting to see how Sri Lanka play in this World Cup. They all became contracted players in 2010, so they have the opportunity now to train five days a week and they've improved on their skills massively.
"I remember in 2010 when we went to Sri Lanka that even though we came out victorious, they caused problems for us. They've got an excellent skill-set and we've seen today that they've got a lot of fire in their belly.
"They are used to these sub-continent conditions, the spinners bowled extremely well today and the batting department - which they've always said is their weakest suit - came good."
Coverage of the ICC Women's World Cup 2013 - part of the year round schedule of live women's sport on Sky Sports - continues on Sunday when England take on India, live on Sky Sports 1 HD at 3.25am. For full coverage details click here.