Jason Gillespie says England favourites to win Ashes series this summer
Ex-Australia ace Jason Gillespie says England are rightly favourites to win the Ashes series this summer.
Last Updated: 06/02/13 1:41pm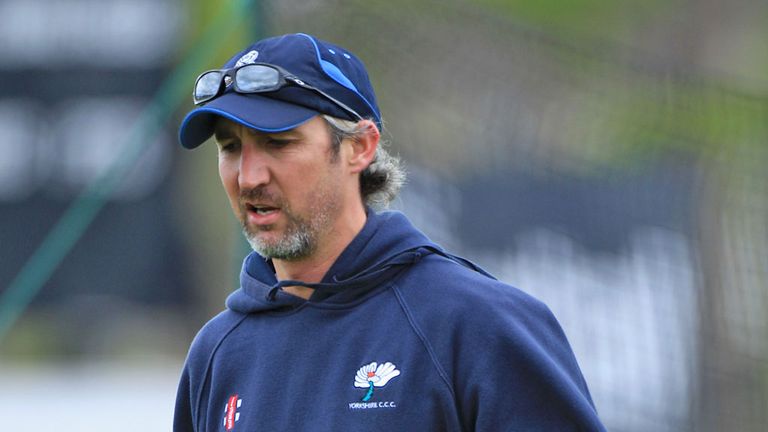 The rivals go head-to-head in Tests home and away in 2013 and Gillespie reckons England, who have won three of the last four Ashes series, are well prepared to seal a third successive triumph on their own patch.
"England, deservedly, should start as favourites," he told Sky Sports News. "They are in a really good place at the moment.
"They've played some very good cricket for a long period of time now and they've just won a Test series in India, so their confidence is high.
"They've got a very settled squad of players to pick from and that's really important, as is the fact they've got players performing in all conditions.
"As for Australia, while their record has been a lot better than people give them credit for in the last 12 months, they still have a few question marks against them, with the big one probably being the make-up of their batting order."
Gillespie also believes Andy Flower's side's tour to New Zealand - which gets underway with a T20 match on Saturday, live on Sky Sports - is the perfect warm up for a clash with Australia in England.
"Conditions in New Zealand won't be too dissimilar to what they'll be like in the UK in the summer, so this is really good preparation for England, against a team who punch above their weight.
"New Zealand are a small cricket nation, but they use their resources well and they're always tough to beat at home, so it will be a great test for England, and a great lead-in to the Ashes."
Kiwi unrest
However, Gillespie fears New Zealand may struggle to test England - especially if the Black Caps fail to resolve what Kiwi legend Sir Richard Hadlee described as 'different factions' in the dressing room, before the Test series gets underway.
"Richard Hadlee must know something for him to make statements like that and if that's true then one, it's disappointing and two, it's up to New Zealand management to sort it out and sort it out quick," he said.
"You don't need those distractions going into a cricket series. We've seen what happens to international teams when that happens."
See what was said when Gillespie and ex-England international Mark Butcher discussed the upcoming Ashes series here