Australia captain Michael Clarke is missing tricks in India, say Butcher and Fraser
Australia captain Michael Clarke is missing tricks in India, say Mark Butcher and Angus Fraser.
Last Updated: 23/02/13 1:40pm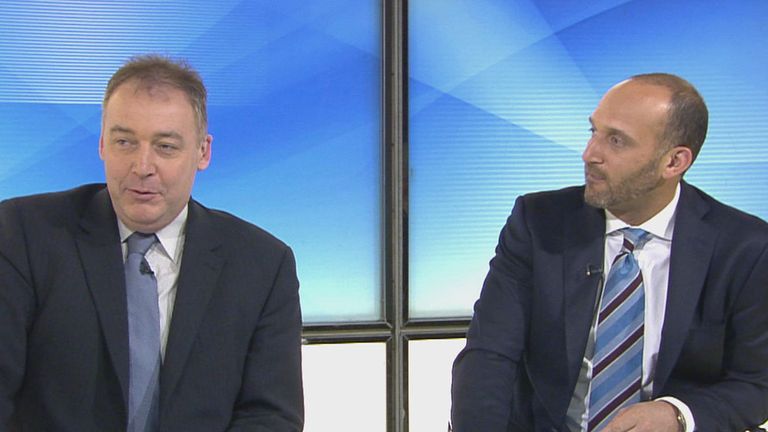 Sachin Tendulkar was at his brilliant best on day two of the first Test in Chennai - striking an unbeaten 70 to help India to 182-3 in reply to Australia's first innings of 380.
Clarke was the batting lynchpin of the tourists' opening salvo, his fantastic 130 ensuring a respectable total despite Ravichandran Ashwin claiming 7-103 with some cunning off-spin.
Former England stars Mark Butcher and Angus Fraser believe Clarke is misfiring as a captain, though, as James Pattinson took all three wickets on day two despite bowling just six overs.
Butcher told Sky Sports: "It's been all India and all Sachin Tendulkar. He looked so in control as did Virat Kohli, who's also a class act. It was a little bit of a surprise when Pujara left, because they were rebuilding things nicely.
"There were one or two tacticaly issues with regards to Michael Clarke. Maybe Pattinson was underused. Also, why Mitchell Starc bowled so long around the wicket, and why the off-spinner didn't then bowl into the foot marks that he'd left from his first spell."
Workload
Former seamer Fraser, who worked tirelessly during lengthy bowling spells during his county and international career, was even less impressed by the decision to bowl Pattinson in short, sharp bursts.
He added: "We're in an era in which bowler's workloads are looked at, there are rota systems et cetera. It's ridiculous really because he's the only bowler that has looked like getting a wicket.
"India have cruised on to 180-odd and Pattinson's bowled only six overs. You've got to win a game of cricket out there so your best bowler's got to bowl some overs. I can't work it out.
"He's bowled 36 balls in two sessions. That's a gentle jog around the ground and not a heavy workload. I'm amazed. It's staggering.
"The pitch has played pretty well and is holding together a bit better than we imagined. The batsmen have played really well. Australia haven't bowled badly but they haven't looked very penetrative.
"We've watched Ashwin take seven wickets and Nathan Lyon isn't in the same class. He hasn't caused too many problems."
Adapting
Butcher feels that Australia must follow England's lead if they are to emulate their series victory in India, but accepts that their options in personnel are more limited on the spinning front.
The former opening batsman said: "The pitch is exactly the same as it was when we batted on it. You'd have two top-class spinners bowling on it if you had them and Australia don't have them. That's pretty much the difference between the sides.
"I think Clarke is starting to worry about the third innings of this match. That's perhaps why Starc hasn't been bowling over the wicket because India have two off-spinners and he doesn't want to create rough for them to bowl at.
"It's quite incredible but this is not an Australian side of old where they'd back their spinners against your spinners. They don't have that in their armour. A pitch like this is a real anethema to them.
"If you think about how England won the series, they did things that were un-English. They went in with two spinners and tried to beat India at their own game. Australia have tried to play their own game and it's not working for them here."