Paul Collingwood believes England's choice to make New Zealand follow on is brave
Paul Collingwood hails England's decision to enforce the follow-on in New Zealand as a brave one.
Last Updated: 16/03/13 11:52am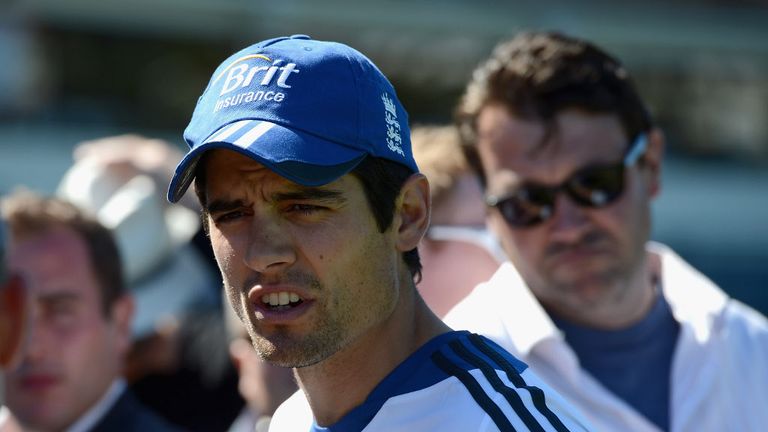 The tourists took a stranglehold on the game courtesy of 6-51 from Stuart Broad - and with the Black Caps nowhere near approaching England's first innings of 465, Cook opted to go for the jugular.
Adverse weather is forecast for the remaining two days and Collingwood said: "All the reports are saying Armageddon is coming up in the coming days but you've still got three sessions to win the game. If that's right, then he's got no choice.
"Not many captains in the past have gone on weather forecasts. They mainly say forget about it and pretend we're going to play the whole five days and try to win the game that way. Alastair Cook would have batted if that was the case.
"Looking at the negative side of things, England were bowled out for 160 a couple of innings' ago. I'm sure they can't bat as badly as that but there is a pressure of batting last - no matter what the wicket.
"I think, in general, it's a really positive move and you don't see too many captains doing it."
Worn down
Collingwood's fellow former England star, towering quick Steve Harmison, highlighted the strain the decision puts the bowling attack under.
Leading seamer James Anderson showed several signs of discomfort during the New Zealand innings of 254 all out, and Harmison admits that bowlers are rarely keen to do it all over again so soon.
He said: "He had to follow on, given the weather forecast and the conditions. It's unfortunate that Jimmy might be struggling with injury but if you want to win the Test match, you have to follow on.
"As bowlers, it's the last thing you want on a flat wicket. If the captain had come to me and asked me, I'd have said 'Go put your pads on!' All joking aside, though, I think the right decision has been made to put England in with the most chance of winning the Test match.
"Anderson is struggling with his foot and looks like he's got a bit of a stiff back. He's probably uncomfortable and restricted. That'll be frustrating for him."