Ashes bust-ups
With David Warner stood down, we recall other memorable Anglo-Australian controversies.
Last Updated: 12/06/13 3:47pm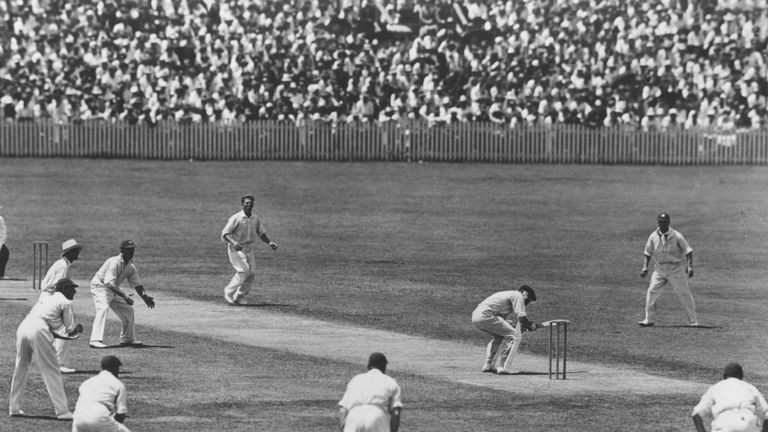 With the Ashes just a month away, the incident will further stoke up the traditional rivalry. Here we recall five other memorable Anglo-Australian controversies.
Bodyline
England captain Douglas Jardine devised arguably the most controversial of all cricket tactics to combat the great Donald Bradman during the Ashes series of 1932.
His bowlers - in particular Harold Larwood - repeatedly bowled fast, short deliveries which bruised the Australian batsmen.
The tactic sparked an international outcry and a row which reached governmental levels.
Botham/Chappell
Tensions ran high when Ian Botham and his opposite number Ian Chappell clashed in a Melbourne hotel in 1977. Supposedly Botham repeatedly asked Chappell to stop criticising England, before throwing a punch. The pair were pulled apart but continued to trade insults for years. Botham said of Chappell: "As a human being, he is a non-entity."
Ponting run-out
Australian skipper Ricky Ponting was already feeling the pressure during the 2005 Ashes series. He finally snapped when he was run out by England substitute fielder Gary Pratt at Trent Bridge. As he left the field Ponting screamed and swore up at the England dressing room, accusing them of using a specialist replacement. England won by three wickets.
Lillee's metal bat
Dennis Lillee walked out with the controversial aluminium bat in the middle of the 1979 Ashes Test in Perth. The bat provoked a furious reaction from England captain Mike Brearley, who believed the bat was damaging the ball. Brearley, Lillee, and the umpires held an animated discussion before Australia skipper Greg Chappell insisted the bat was changed
Snow joke
England bowler John Snow was warned for short-pitching bowling after striking Terry Jenner on the head during the 1970-71 Ashes decider at Melbourne. Snow was then jostled by a fan and had bottles and cans thrown at him in resulting crowd trouble. In protest, England skipper Ray Illingworth led his team from the field. The tourists eventually returned and went on to win the Test by 62 runs.