The Ashes Quiz - The Answers
Check your answers to find out how you got on in our fun Ashes quiz.
Last Updated: 09/07/13 8:42am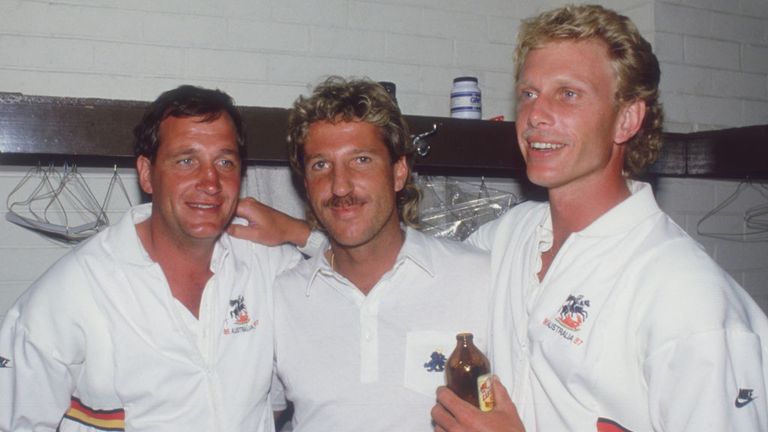 1) Who is the only man to play Test cricket for England against Australia and for Australia against England? Billy Midwinter
2) Who was the first person to win a Test by hitting a six? Eddie Paynter (Brisbane 1932/33)
3) How did being such a good fielder prove a gilt-edged sword for Vic Wilson on an Ashes tour? He was named 12th man for all five Tests in 1954/55
4) How many wickets did Tony Lock take in the Ashes Test at Old Trafford in 1956? One
5) Who took 16 wickets on his Test debut in 1972? Bob Massie
6) How many Ashes series did Ian Botham win? Five
7) Who took 10 wickets in his final Test in January 2003? Andy Caddick
8) Who is England's Australian bowling coach? David Saker
9) Who took 14 wickets in the Oval Test in 1882 to hasten England to defeat and create "The Ashes"? Fred Spofforth
10) How has played the most Test Matches for England against Australia? Colin Cowdrey (43)
11) And for Australia against England? Syd Gregory (52)
12) How many Ashes wickets did Shane Warne take? 195
13) What happened to his final delivery in Ashes cricket? Steve Harmison hit it for four!
14) Who was out first ball in each innings during the 2010/11 Ashes series? Ryan Harris
15) Who once scored 77 of 327 balls without a single boundary in an Ashes Test? Geoff Boycott (Perth 1978/79)
16) Which Sky Sports commentator hit 38 fours in an innings in an Ashes Test - the England record? Nasser Hussain - in his 207 at Edgbaston in 1997
17) How many threes did Bob Cowper hit in his innings of 307 at Melbourne in 1966? 26 (the outfield was cut very long)
18) Who was dismissed for a 'pair' in the 1981 Lord's Ashes Test, yet left an indelible mark on the series? Ian Botham
19) Which Australian captain twice won the Ashes on his birthday? Bill Woodfull
20) Who replaced his brother in an Australian Ashes team and went on to score a debut century? Mark Waugh
21) Who captained England in the infamous 'Bodyline' series? Douglas Jardine
22) How many matches did the 1948 Australians lose on their tour of England? None
23) Who took a hat-trick for England in the 1999 Sydney Test? Darren Gough
24) What connects the first England v Australia Test and the Centenary Test played in 1977? Both won by Australia by 45 runs
25) Who took a hat-trick on his birthday on the first day of the 2010/11 Ashes series? Peter Siddle
That's it - enjoy this summer's action!