View from Down Under
Australia need to stop the rot at The Oval to gather momentum for return Ashes series, according to Steve Waugh.
Last Updated: 20/08/13 10:17pm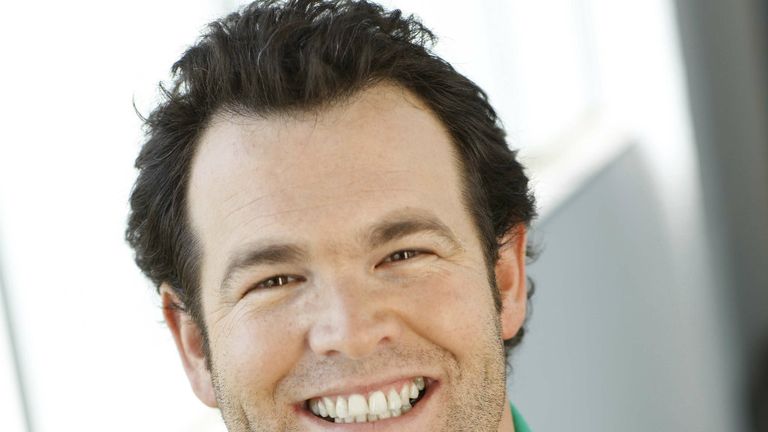 Sky Sports News Radio have been on the receiving end of some fighting talk from Gus Worland, who promises that the Ashes will be an altogether different story when England travel Down Under for the return series this winter.
Listen to the full audio interview with Gus
Gus, who hosts the 'Grill Team' breakfast show on Triple M radio in Sydney, has quickly shrugged off the disappointment of this Ashes series and believes the Australian public are confident of regaining the little urn on home soil in the New Year.
Victory at The Oval this week would see England win an Ashes series 4-0 for the first time ever and extend Australia's winless streak to nine Test matches.
And Gus, who had former Australia captain Steve Waugh on his show this week, believes victory for the Baggy Greens in south London would be a huge boost ahead of this winter's return battle.
He told Sky Sports News Radio: "All the really big moments in this series have been won by you (England) and that's why it's 3-0. It could have easily been 2-1 (to Australia) and I've had mates say to me 'if we'd just done this and we'd just done that it would be 3-0' but they were drunk at the time!
"I think we realise it's all been about England this time around and now we've just got to stop the momentum before Brisbane in November.
"Steve Waugh came on our show a couple of days ago and he said the momentum you can get out of a last Test match before another series is huge... we now need to do a decent job at The Oval and take some momentum to Brisbane on our home soil..."
Responding to taunts of a 5-0 victory for England in the return battle, Gus's bullish response suggests all the stuffing hasn't been knocked out of the Australians just yet.
"I've told you: Get out of the pub on your lunch hour! No way are you going to win 5-0 here. You may win 4-0 in England but 5-0 over here is an absolutely pipedream. I honestly, truly believe that we can beat you and regain the Ashes when you come here in November!"