Nick Knight: Alex Hales selection justified after his 94 helps England beat Australia
Nick Knight says England have been rewarded for sticking with Alex Hales and Jade Dernbach.
Last Updated: 09/09/13 10:11am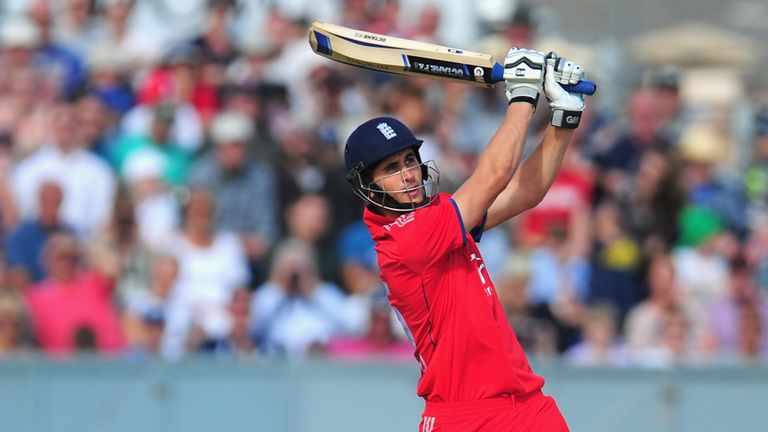 Despite losing the first Twenty20, England chose to ignore calls for the likes of Michael Carberry to be given a chance and stuck with the same team.
"Today was a big tick - not only for Hales but for the selectors too," said Knight.
"In the media there has been a little bit of pressure to bring Michael Carberry in, he has had such a wonderful domestic tournament and inevitably you want to see him have a go at international level. They have refrained from doing that for now and will have a look at him in the one dayers I am sure.
"I like Hales. Whether he is going to go on and play in the ODI's, well we shall wait and see. He is going to have to sit tight for a while I think.
"In this format of the game what I like about him the most is that he does not panic. He did not quite get off to the flyer that he would have expected. But he did not panic; he played through most of the innings. He will compliment Morgan and he will compliment Wright and when you have a player who is going to bat through the innings then it makes it easier for other players to play a cameo role around him.
"The selectors have been rewarded for keeping faith with Dernbach as well. They have changed his role ever so slightly - he does not bowl so much in the early power plays and he has responded to that. He has had the field set back for a bit of cover and is coming into his last overs with not quite the battering he has taken from those early power plays.
"So that would have done his confidence is a little bit higher. Consistency is what you want from him and you have seen that from him in this series."