Best of the best
World Test XI: Have your say on Wisden's selection of the greatest players in cricket history
Last Updated: 23/10/13 7:17pm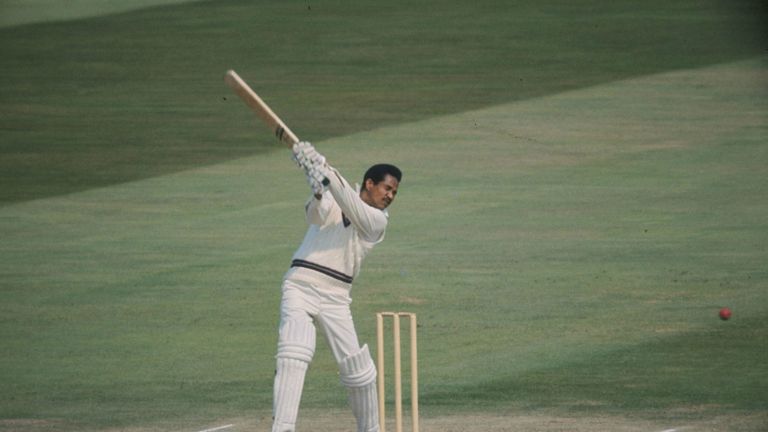 Openers Jack Hobbs and WG Grace, wicketkeeper Alan Knott and seam bowler Sydney Barnes are all included in a team captained by Australia's Don Bradman.
Players from five different countries make the grade with India batsman Sachin Tendulkar the only still active player.
West Indians Viv Richards and Garry Sobers complete the top six, while Pakistan left-arm paceman Wasim Akram, Australian leg-spinner Shane Warne, West Indies fast bowler Malcolm Marshall and Barnes form the bowling attack.
As is always the case with this type of exercise, there are some notable omissions; not least Brian Lara, Jacques Kallis, Adam Gilchrist, Glenn McGrath and Muttiah Muralitharan from recent history.
Only Marshall of the superb West Indies pace attacks of the 1970s and 80s made the cut, while all four of the great all-rounders from the same era - Kapil Dev, Imran Khan, Richard Hadlee and Ian Botham - were considered inferior to Wasim.
Do you agree with Wisden's choices? Who do you think is most unlucky to be overlooked? Let us know using the feedback form at the bottom of the page.
Wisden all-time World Test XI
1 Jack Hobbs (England, 1908-30) 61 Tests, 5,410 runs at 56.94
2 WG Grace (England, 1880-99) 22 Tests, 1,098 runs at 32.29
3 Don Bradman (Australia, 1928-48, capt) 52 Tests, 6,996 runs at 99.94)
4 Sachin Tendulkar (India, 1989-2013) 198 Tests, 15,837 runs at 53.86
5 Viv Richards (West Indies, 1974-91) 121 Tests, 8,540 runs at 50.23
6 Garry Sobers (West Indies, 1954-74) 93 Tests, 8,032 runs at 57.78, 235 wickets at 34.03
7 Alan Knott (England, 1967-81, wkt) 95 Tests, 4,389 runs at 32.75, 250 catches, 19 stumpings
8 Wasim Akram (Pakistan, 1985-2002) 104 Tests, 414 wickets at 23.62
9 Shane Warne (Australia, 1992-2007) 145 Tests, 708 wickets at 25.41
10 Malcolm Marshall (West Indies, 1978-1991) 81 Tests, 376 wickets at 20.94
11 Sydney Barnes (England, 1901-14) 27 Tests, 189 wickets at 16.43