Man of the day: David Warner
Australia's David Warner is the cricketing version of Marmite - you either love him or hate him.
By Rob Lancaster
Last Updated: 15/12/13 10:28am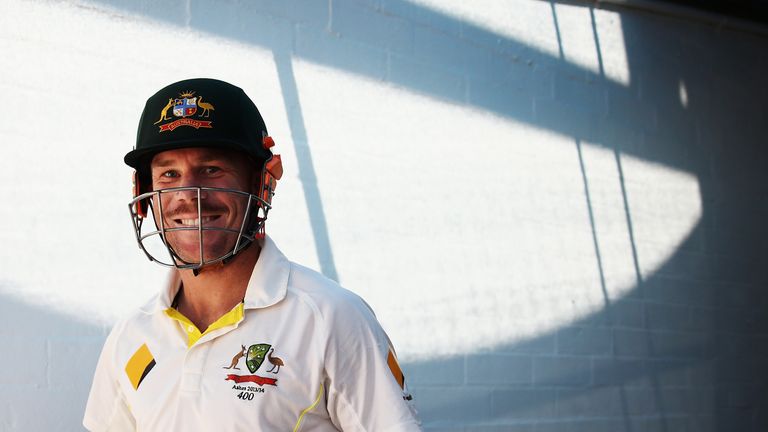 Once deemed something of a limited-overs specialist, the left-handed opener struck his second century against England on day three of the third Test at the WACA. While the hot weather sapped England, it was Warner who barbecued them with some blistering strokes.
The 27-year-old was best known during the English summer for taking a swing at Joe Root in a Birmingham bar. Back home now, he has landed two huge blows with the bat instead.
In Brisbane he made 124 in the second innings, now in Perth 112. The first occasion led to a landslide Australia win, and it's hard to see how the same doesn't happen again in the next 48 hours in the third Test.
Happy memories
Warner has happy memories of playing at the venue; he launched an astonishing assault on the India bowlers back in January of 2012, making 180 from 159 deliveries with 20 fours and five sixes.
He didn't quite go at the same pace this time around, though was hardly a slouch. He'd already twice failed to connect properly with pull shots by the time he bottom-edged the fourth ball he faced past Matt Prior for four.
His intent to dominate nearly cost him his wicket when on 13; charging past a flighted delivery from spinner Graeme Swann, he was fortunate that Prior was unable to gather cleanly. It happened again on 89, this time the ball nutmegging England's beleaguered wicketkeeper and going for four byes.
The late scare seemed to make Warner go into his shell a little, but he is not a man keen to simply work his way to three figures with easy ones and twos.
Gifted a bit of width by Swann, he duly cut away powerfully for four to bring up his fifth Test ton. In celebration he launched himself off the gruond and punched the air with his helmet, perhaps almost at one point making sure Prior - who he had shared words with earlier in the day - caught a glimpse of him.
When the New South Welshman was finally caught in the deep trying to hit Swann over the rope for a third time, he had taken his series tally to 457 runs at an average of 91.40. Talk about a knock-out performance.
It seems the only way England might get to see less of Warner in the remaining two Tests is if he manages to get himself suspended. That would be a shame for fans of the game, even if sometimes his antics, just like Marmite, can leave a bad taste.