Women's Ashes 2014: England must beware an Australia side with nothing to lose
Reporter Isa Guha previews the decisive Sky Live T20 series...
Last Updated: 16/02/15 12:06pm
Australia's brilliant fight-back means we're in for some really exciting cricket when the Twenty20 stage of the Women's Ashes begins on Wednesday.
I thought that these teams were evenly matched before the series started and with three games left there's still everything to play for.
England, whose 8-0 lead now stands at 8-4 with three games left, will see the switch from 50-over cricket to T20 as a fresh opportunity to finish things once and for all.
But Australia have played like a team with nothing to lose in the last two matches and they remain desperate to stop the tourists from securing the one win they need to regain the Ashes.
Character
This has already been a series to remember.
The Test was a wonderful spectacle for Women's cricket, ebbing and flowing throughout; you simply didn't know who was going to win until the last wicket was taken.
Playing on the bouncy, pacey wicket at the WACA meant the bowlers were always a threat in contrast to last summer when they were somewhat nullified by the unresponsive pitch at Wormsley.
The competitive nature of the match set up this series really well and England had to fight hard for the six points which came with their 61-run win.
Once again there are 18 points up for grabs in this series - six for the Test and two apiece for each of the three one-day internationals and the three T20s.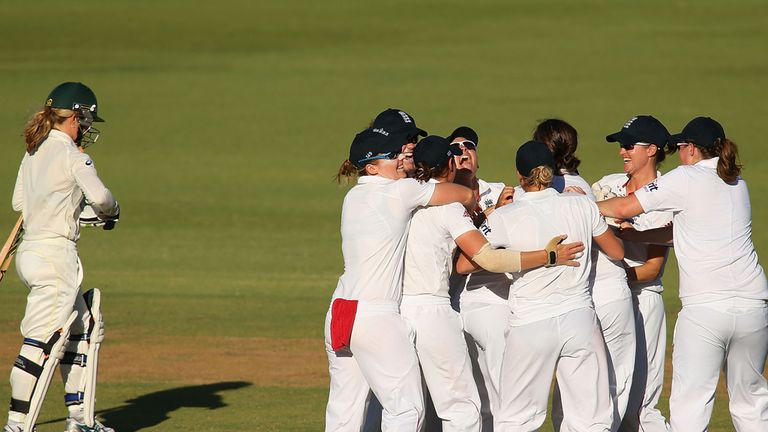 After England's win I felt that things are too heavily weighted towards the Test given that Australia fought all of the way and lost the match on some very small margins.
But all credit to Australia because they've just kept coming back at England; they've shown plenty of character and haven't given up despite the blow of losing captain Jodie Fields to injury.
Meg Lanning has stepped in and proved those who thought that at 21 she was too inexperienced for the job wrong.
In the third ODI we saw a glimmer of what she is capable of with the bat. She looked very dominant at the crease - scoring 40 in no time off 30 balls - and I'm sure she's feeling a lot more confident going into the rest of the series.
Pressure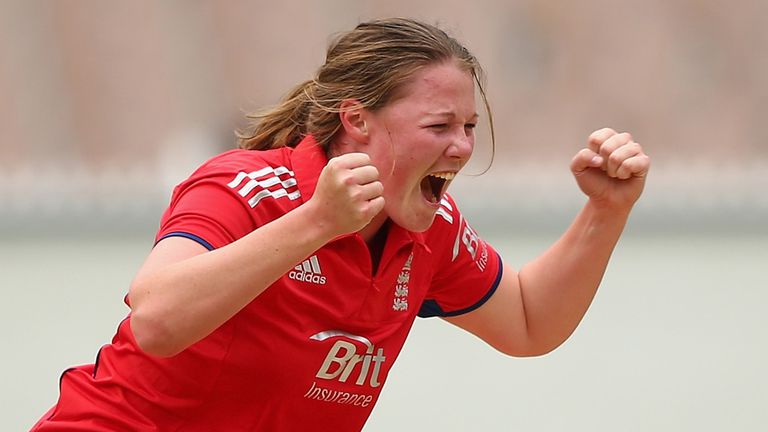 Although England have lost the 50-over stage 2-1, there have been plenty of standout performances.
Anya Shrubsole, Kate Cross and Jenny Gunn bowled exceptionally well in partnership in the first one-dayer, putting the ball in very good areas to pile pressure on the Aussie batsmen.
Lydia Greenway and Arran Brindle then saw England side home with a really well-constructed, unbroken partnership of 142. They never looked bothered at any stage.
Heather Knight and Sarah Taylor have come increasingly into the series and Charlotte Edwards looked particularly good in the third ODI as she put on 79 with Heather for the opening wicket on a slower deck.
The pace of the wicket got better as the day went on which made it easier for the Australian batsmen coming in but at the same time our bowling wasn't up to scratch.
That shouldn't be such an issue in Wednesday's first T20 because the game - also at Hobart's Bellerive Oval - starts at 2pm local time so I doubt the pitch will change too much during the course of the game.
If the ball is coming on then there will definitely be runs to be had, especially if they bring the boundaries in.
On that type of wicket it can be quite difficult to defend a total so it will be interesting to see what the captains decide to do - whether they decide to bowl first and chase down the runs because they don't know what a good score is in the T20 format or decide to put pressure on the opposition by batting first.
Impressed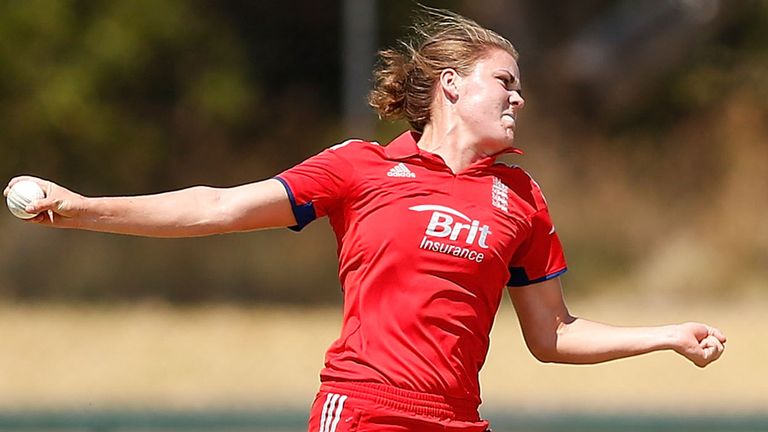 England actually got themselves up to a decent total in Sunday's third one-dayer, scoring 268-4, thanks in no small part to another impressive innings from Natalie Sciver (43no off 35 balls), who has been outstanding on this trip.
Her game has really come on in the last six months and I've been really impressed with how she's taken on board everything that comes with playing cricket for England.
Coming in at number five or six, she's looked very calm and solid at the crease whether she's helping England set a total or building momentum in a run-chase.
Sciver is also providing England with some much-needed overs with the ball. With Katherine Brunt out injured and England without the spin option that either Laura Marsh or Holly Colvin would have provided, Sciver's all-round role has been key but it's fair to say that all of the girls have stood up and been counted.
I thought that Danni Hazell was outstanding in the third one-dayer; she bowled in some really nice areas, causing lots of problems for the Australian batsmen, keeping things as tight as her figures of 1-25 off 10 overs suggest.
Hazell has made significant improvements in the way she bowls in one-day cricket; in the past she has generally bowled a lot flatter and that has stood her in good stead in Twenty20 cricket and limited overs.
Now, though, she is giving the ball much more flight and the batsmen don't know whether to come down the track or not, making her even more of a threat.
It will be interesting to see how many changes - if any - Paul Shaw makes to the side for the T20 series. I expect we might see a slight reshuffle at the top of the order and left-armer Natasha Farrant might also come in to add another dimension to the bowling unit.
Danni Wyatt would offer an extra spin option and, as she's quite aggressive with the bat, has a game that is well-suited to Twenty20. She's also a pretty unflappable character, which is essential given what's riding on the next three games.
Watch the Twenty20 Internationals between Australia and England live on Sky Sports, starting at 3.25am on Wednesday on Sky Sports 2.
Read more about England Women's pursuit of the Ashes and get insights from within the camp with our blogger, opener Heather Knight.