Steve Harmison believes that Kevin Petersen has been treated very badly by the ECB and wants to know the reasons for getting rid of England's best player
Steve Harmison wants to know why England have axed Kevin Pietersen - their 'best player'.
Last Updated: 10/02/14 10:14am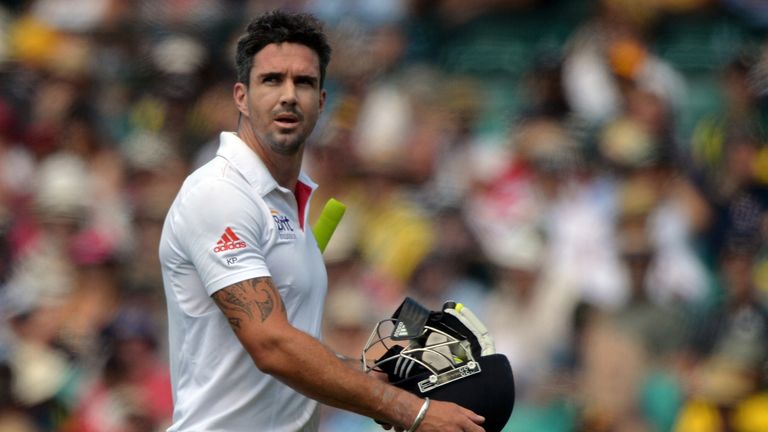 And former England bowler Steve Harmison believes that the Pietersen and the fans need to know who made the decision to fire him and why.
"I think the ECB have handled this very poorly and the questions is, is it right to get rid of Kevin?" said Harmison on Sky Sports.
"On the information we have got, you would have to say no. The ECB have not given us any real reasons as to why he has gone.
"In the times I played alongside Kevin, I did not have any problems with him. He brought me back when he was captain and I found him a very strong character with very strong opinion. If you have a dressing room that is slightly inferior of him, then I think that is when Kevin can walk all over them.
"I just think the ECB wanted to get rid of Kevin; I think he has lost allies, he has lost friends in the dressing room and I think they have decided to move on from him.
"Paul Downton and James Whittaker have probably gone to Alastair Cook and asked him what he thinks about it all going forward. Cook has probably said that it would be better to see if they can perform as a group without Kevin Pietersen. If he has done that, then the thing that has upset me a little bit is that they have sacked him.
"It's one thing to see if these young players can perform without him but to sack him is a pretty harsh thing to do and on what grounds are the sacking him on? Those are the things that we want to find out as former England players, supporters of England who are going to pay £100 a ticket to watch England at lord's in a one day game without arguably our massive box office asset."
Clearing the air
It seems that the final straw in Pietersen's England career was his Andy Flower rant during a team meeting after England had lost the Ashes. However Harmison says that in these meetings you should be able to speak honestly and expect to face some hard truths.
"If you are having a meeting to clear differences then people should not be offended for what goes on it that meeting," added the former England bowler.
"When we had them when we were playing, if you have a problem with someone then be man enough to say that you have a problem with them, and he has got to be man enough to take it on the chin and come back. Once these meetings are over the team should be galvanised and move on."