2015 World Cup: One-year countdown begins to tournament in Australia and New Zealand
The 2015 World Cup will offer a treat to everyone who loves cricket on Valentine's Day.
Last Updated: 14/02/14 1:47pm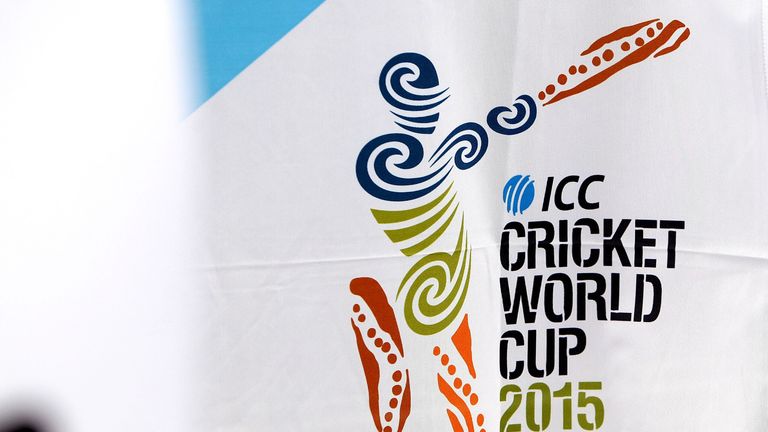 To mark the event being exactly one year away organisers unveiled countdown clocks in all seven host cities in Australia, with Prime Minister Tony Abbott on hand to help out in Sydney.
Cricketing legends Allan Border and Brett Lee - who both won the World Cup during their careers - were also present at the event in Sydney's CBD, with samba dancers providing some colour and noise to mark the occasion and also attract the attention of those workers out for lunch.
Ticket sales have begun as the trans-Tasman rivals prepare to host 49 fixtures, the last of which will be the final in Melbourne on March 29.
A total of 14 nations will be Down Under taking part, with the tournament structure seeing them split into two pools. The top four from each will then go through to the quarter-finals.
Pretty incredible
"It's a pretty incredible thing to think we are going to host it here in Australia," said Lee, who lifted the trophy nine years ago.
"When I played in the 2003 World Cup in South Africa it wasn't just a game of cricket. It was an event. The whole country turned on their televisions and came to the grounds.
"I think it will be the same in Australia. They (the public) will really embrace it.
"We've got some fantastic cricketers coming out to showcase their talent, and now Australia are into that rhythm of winning matches again I think they're in with a chance of winning."
Both Australia and New Zealand will be in action on the opening day, the former taking on old rivals England in a day-nighter at the MCG.
This time, however, the two teams will not go up against each other after an Ashes series. The schedule was changed to make sure that the World Cup was the focus for both nations, rather than coming off the back of a gruelling summer of five Tests.
Indeed, England have made sure they have given their squad every chance of success. They play 23 50-matches in the next year in preparation, more than any other country involved in the World Cup.
Such planning could be crucial; after taking on Australia on opening night, the squad then move on to New Zealand to face the other co-hosts in Wellington, one of two fixtures they will play at the Westpac Stadium.
No excuses
"I don't think England have got any excuses in terms of preparation this time around," Nick Knight, who made a century of ODI appearance for England and was part of their squad for the 1999 and 2003 editions of the cup, told Sky Sports.
"There is no Ashes series, therefore England can spend the next six or eight months concentrating purely on one-day cricket. They have a triangular series before. That's in Australia, so therefore they should be hitting the ground running when they get into the World Cup.
"If they didn't have that pre-tournament build-up, then it would be tough (to start). Then you'd want the likes of Afghanistan and Scotland to ease themselves in. However, they should be going well and I think it's a good plan. They want to take Australia head-on in that first game.
"If they don't go so well then they have the latter end of the group stages when they can look at run-rate and dominate the last couple of games. I think tournament structure works really well for them."
England are in Pool A and as well as Australia and New Zealand, they will also face Afghanistan, Bangladesh, Sri Lanka and Scotland, who successfully came through the qualifying event earlier this year.
Pool B includes reigning champions India, along with Ireland, Pakistan, South Africa, United Arab Emirates, West Indies and Zimbabwe.