World Twenty20: Inexperience costs Dutch dear as South Africa avoid embarrassing defeat
Proteas were very poor throughout and should have lost...
Last Updated: 27/03/14 1:40pm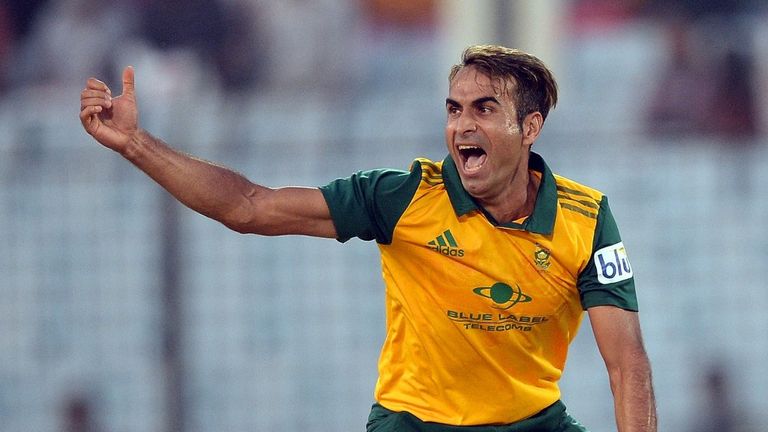 The Dutch, blown away for just 39 by Sri Lanka on Monday, were in the box-seat on 80-1 in the eighth over after restricting the Proteas to 145-9.
But the downfall of opener Stephan Myburgh for 51 gave South Africa hope and man-of-the-match Imran Tahir then put the skids under an innings that subsequently slumped from 116-4 to 139 all out.
"At 80-1 with the best part of 12 overs to go the Netherlands were in a fantastic position," reflected former England captain Michael Atherton in the wake of South Africa's six-run victory.
"I suppose a combination of naivety, inexperience and a bit of panic in there as well cost them.
"There was also some good bowling from Tahir and [Dale] Steyn and it all came together in the end to deny the Netherlands. South Africa were very poor throughout and should have lost."
Gulf
Dirk Nannes, who played in the 2009 ICC World T20 for Netherlands, admitted that the outcome was a major disappointment after South Africa were on the ropes - and underlined that, in general, the Associate sides struggle to match the major international teams for strength in depth.
"It was good fun to watch but ultimately that gulf in class got them, I guess," he said.
"There was [some daft batting]. In the Associate countries realistically it's your top four batsmen who have to get you there because the tail just can't hold a stick.
"Tom Cooper was the big wicket and once he'd played across the line and got bowled that was it. It was really the top order who were guilty of playing across the line."
Spinner Tahir was the major beneficiary of some average shot selection and Sky Sports pundit David Lloyd said Netherlands' batsmen paid the price for not picking up on, and adjusting to, the threat.
"Don't play across the line to Tahir because lbws are right in play. He bowls sliders, he bowls lots of googlies and if you are in line then you are out. I think he's shown good nerve. There were no leg-spinners."
Watch highlights of South Africa v Netherlands - and England v Sri Lanka - in Thursday's World T20 Zone show from 8pm on Sky Sports 2 (on the red button) and repeated at 10.30pm.