NatWest T20 Blast: Lift off as Nottinghamshire play Lancashire on Sky Sports
ECB plans to make summer "a truly memorable experience" for fans...
Last Updated: 16/05/14 2:48pm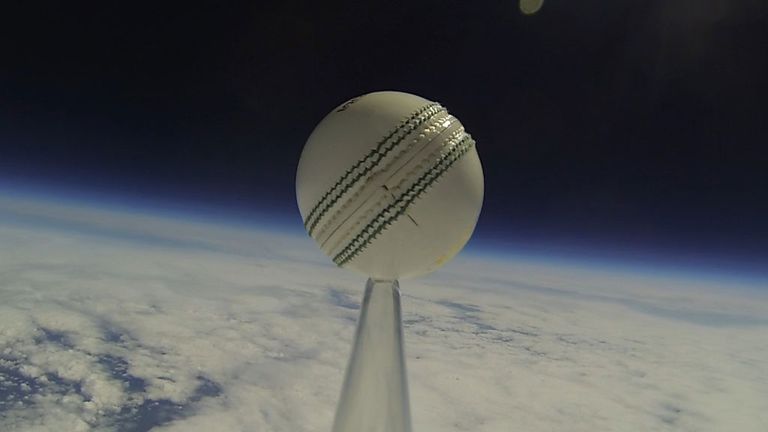 The ECB worked with a team of aeronautical engineers to launch one of the white balls that will be used in the competition, from Edgbaston.
The ball was attached to a helium balloon and reached an altitude of 110,000 feet which put it on the edge of space, just over 20 miles up from the earth. It survived temperatures of minus 54 degrees centigrade as it climbed up through the atmosphere.
The ball then fell back to earth, reaching speeds of up to 500mph during its freefall before a parachute deployed and it travelled safely back to earth, landing in Hertfordshire, in near-perfect condition.
David Collier, ECB Chief Executive, said: "Ahead of the launch of the NatWest T20 Blast season, we wanted to do something that would reflect the competition's exciting brand of cricket and vibrant in-ground atmosphere.
"By sending a cricket ball to the edge of space, we've come up with an innovative idea which vividly illustrates our own plans to make this summer's NatWest T20 Blast competition a truly memorable experience for cricket fans everywhere."
Don't miss the first @NatWestT20Blast double header - on Saturday at Lord's - and buy tickets for just £25 with #SkyTickets here!