Sky Sports cricket win Bafta award
Sky Sports cricket have won a prestigious Bafta award for their 2013 Ashes coverage.
Last Updated: 19/05/14 10:32am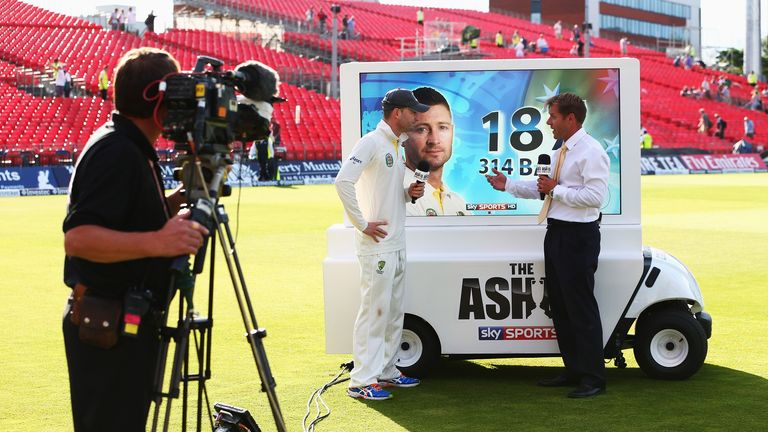 The live action from Day 5 of the first test beat off strong competition in the Sport & Live Event category including BBC Sport's coverage of Andy Murray's victory in the Wimbledon men's singles final and the 2013 Glastonbury Festival.
Picking up the award alongside members of the production team was Sky Sports cricket expert David Gower, who said: "This is extraordinary. As someone who has been involved with the sport for a long time, I'm delighted, but especially for all these people around me - the production staff, producers, directors.
"There is a team of about 90 or 100 who come with us to every game. They are all enthusiasts and they are the people who make us look good and you enjoy watching the sport. Thank you very much indeed."
Sky One's A League of Their Own won the best comedy entertainment programme category.
Presenter James Corden said: "No one is more shocked than we are to think that this is a Bafta-winning programme - it is something so silly that we all enjoy."
These awards are the latest successes for Sky Sports after winning the best sports programme for our Ryder Cup coverage at the Broadcast Awards, best digital platform for Sky Sports Digital Media at the Sports Industry Awards and two RTS Awards for Gary Neville and our Ashes coverage.