England v India: The key battles
We look at the individual battles which could decide the outcome of England's upcoming Test series with India...
Last Updated: 07/07/14 2:17pm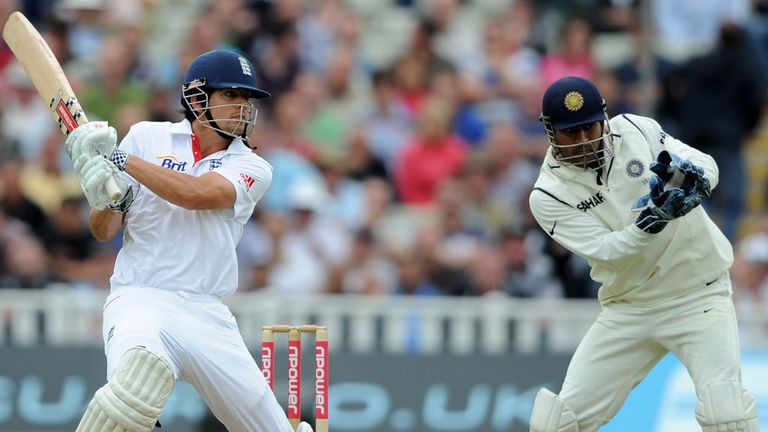 Two struggling sides contesting five Test matches over six weeks: England v India has the ingredients of a fascinating series.
England, humiliated by fierce rivals Australia in the winter and stunned by Sri Lanka at the start of the summer, welcome MS Dhoni's India, a side who have failed to win any of their last 14 Test matches away from home.
The pair have not contested a five-match series for 55 years and renew their rivalry at Trent Bridge on Wednesday, live on Sky Sports 2 from 10am.
It's time for the key players on either side to step up and on the eve of the first match in Nottingham, we weigh up the head-to-head battles which could have a major say on the outcome of the series.
COOK V DHAWAN
Setting the tone at the top of the order against the new ball in England is a skill and two left-handers have big roles to play this summer. Shikhar Dhawan will take fond memories of playing in England into this series having lit up the ICC Champions Trophy last summer. He averaged 90 to help India lift the trophy, scoring hundreds at Cardiff and the Oval along the way. Relatively inexperienced at Test level, Dhawan has played just seven matches, following in Cook's footsteps with a century on debut, before impressing in a recent series defeat in New Zealand. Cook, however is experiencing one of his leanest trots in an England shirt. He has gone 24 Test innings since his last century, however the Essex man's record against India is highly impressive. He has scored more hundreds against India than any other nation, five, including a debut century in Nagpur and a career-best 294 at Edgbaston.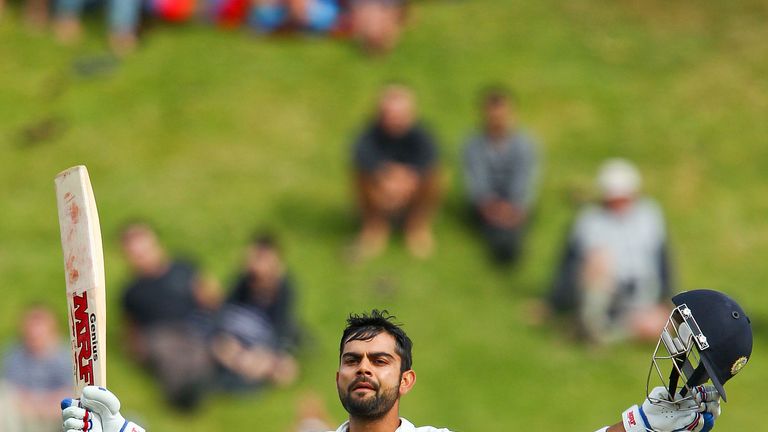 BELL V KOHLI
The two star batsmen on either side and two of the most elegant strokemakers on the planet. The wicket of Kohli, in particular, is worth double for England, who kept the India No 4 relatively quiet in their infamous tour triumph in 2013 before he hit back with a century in Nagpur. This will be Kohli's first Test series in England and the hosts will want him at the crease as early as possible. Many, especially in Asia, regard Kohli as the best batsman in the world but it is on tours such as here, in England, where Kohli must prove he is. Despite scoring six centuries in his first 24 Tests, the 25-year-old's best score is only 119. Bell, on the other hand, bats big. He tormented India on their last visit to England, scoring 159 at Trent Bridge and 235 at the Oval, including a sublime 350-run partnership with Kevin Pietersen. Just don't go wandering at Trent Bridge again, Ian...
PRIOR v DHONI
Under pressure at the start of the summer, Matt Prior cemented his place behind the stumps with 85 at Lord's before an indifferent display with gloves and bat at Headingley. Worryingly bounced out by the Sri Lankans at Leeds, Prior will need to find a method of countering the short ball against a quicker pace attack. Batting with the tail is an art, demonstrated masterfully by Angelo Mathews, and, like Kohli, England will want to bring Dhoni to the middle with the new ball still offering signs of movement. An hour of Dhoni at the crease and the momentum of a Test can be turned on its head. Dhoni has the added burden of the captaincy weighing down on his shoulders, a position he may well have reconsidered following the 4-0 annihilation his team were dealt in England last time around. Dhoni is in need of some form, having scored just one 50 in his last nine Tests.
ALI V ASHWIN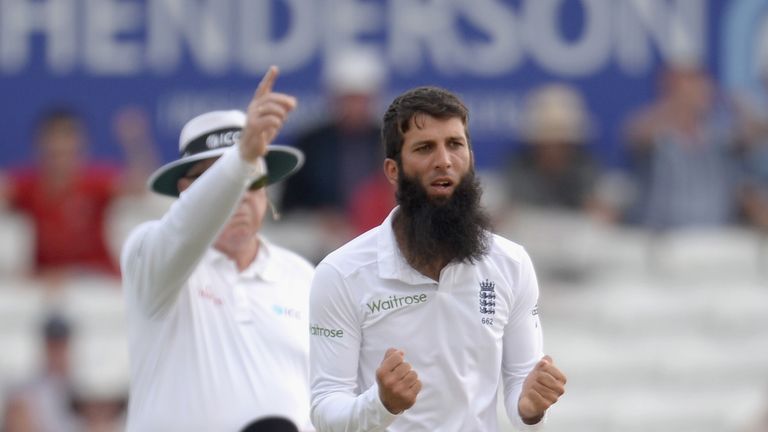 This is very much a battle you'd expect Ravi Ashwin to win but if he doesn't, India are in huge trouble. Despite averaging over 60 with the ball in the two Tests against Sri Lanka, Ali showed in the second innings at Headingley that he is capable of posing planty of problems on a wearing pitch. Surely captain Cook will use him more against India? Averaging over five wickets per Test, India off-spinner Ashwin has profited from playing most of his Test cricket – 15 of 19 matches – in home conditions. He has taken 104 wickets in total but just nine outside of the subcontinent. Ashwin also has two Test centuries to his name, one more than Ali. But Mooen comes into the series high on confidence after a magical century in a losing cause at Leeds. He will feel right at home at this level having taken the wicket of Kumar Sangakkara on two occasions. We might even see his doosra!