Twenty20 Finals Day: stars aim to be on-song for Festival of Cricket
Will Birmingham, Surrey, Lancashire or Hampshire be this year's headliner?
Last Updated: 22/08/14 3:17pm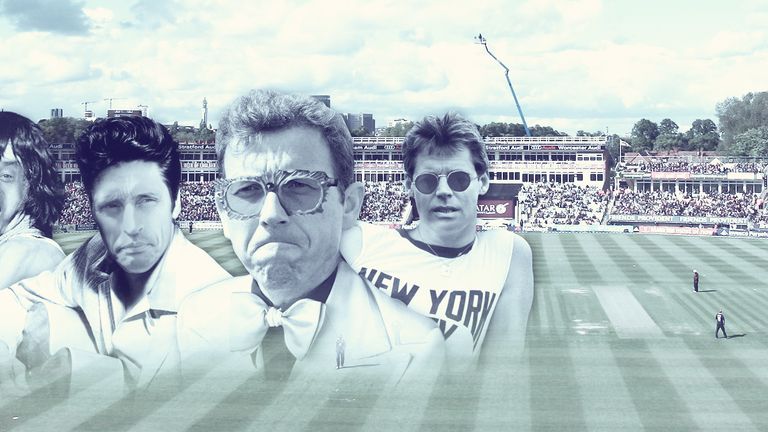 Tune in for a 'Festival of Cricket' this Saturday when NatWest T20 Blast Finals Day gets into full swing at Edgbaston.
Our band of commentators will be front of stage to bring you the best of the action as Surrey and Birmingham, and Hampshire and Lancashire, clash for a place in this year's final.
Always eager to make an entrance, make sure you join us from 10.30am on Sky Sports 2 to see the team as you've never quite seen them before…
NICK KNIGHT ON BIRMINGHAM BEARS…
Decent headline act? Actually, I think they've quite enjoyed being the underdogs and they've surprised a few teams. I haven't backed them all summer – partly as they've had so many injuries to their frontline bowlers – but they are still going well in all formats. Varun Chopra, captaining for the recently retired Jim Troughton, has got the team fighting together and Will Porterfield is perhaps having his best season at the club.
Frontman? Jeetan Patel has been outstanding. He's hauled the others over the line a little bit, not just picking up 23 wickets but bowling very economically when he's not. He's been very much the go-to bowler; his contribution to get where Birmingham find themselves can't be underestimated.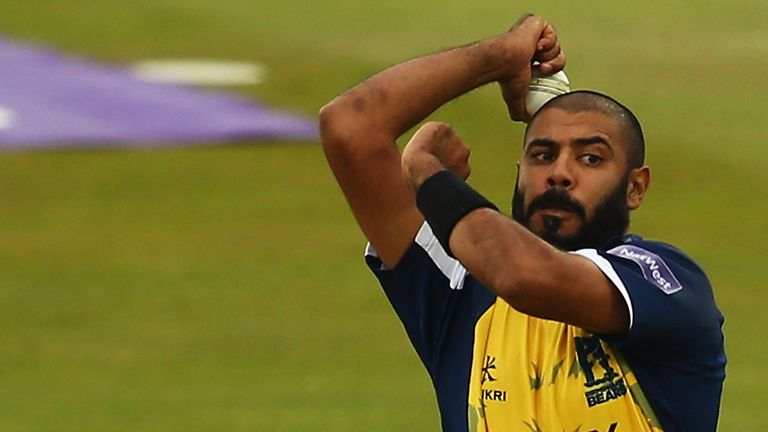 Second stage? If Surrey play to their best, I think Birmingham will find them tough to beat. But that gap has reduced significantly in the last week or so after Warwickshire's win in the Royal London Cup and they're playing some good cricket. In the second semi-final it's hard to bet against Hampshire.
Best thing about Finals Day? The atmosphere. I was at Edgbaston on Thursday and there was already a buzz about the place and it will be a sell-out on Saturday. There's a great sense of occasion. I always think it's nice to have some star names playing and we've got that this year.
Favourite Finals Day arrival? I quite enjoyed the year we turned up as 'the A Team', I must admit, not least because we had the proper van!
Funniest moment? I always remember the young lad dancing in the stands in 2008 and Nasser comparing him to the 'Nick Knight School of Dancing'! I'm very happy with that, to be honest. I wish I could dance like that!
What would be your walk-on tune? See Nasser's comment below…
NASSER HUSSAIN ON SURREY…
Decent headline act? All eyes will be on Jason Roy to see if he can continue his superb form but don't forget about Kevin Pietersen; he hasn't got many runs so far but generally the big stage brings the best out of him and I think he'll be a threat. Surrey tend to get scores they can defend and then take the pace off the ball, using the experience of Azhar Mahmood, Jade Dernbach and their combative spinners Gareth Batty and Zafar Ansari to squeeze the middle. Edgbaston tends to turn the more the day progresses so if they do get through to the final they will be a massive threat.
Frontman? Jason Roy (619 runs) has been absolutely outstanding. The question is whether he can replicate it on Saturday.
Second stage? I can't see Surrey choking, even factoring in home advantage for Birmingham. I'd say they start favourites. As Essex found out, you have to treat the Bears with a lot of respect. Remember not many people fancied Northants. I'd go for Hampshire from the other semi-final, just because they've done it time and time again.
Best thing about Finals Day? Bumble doing the Mascot Race! Also, seeing county cricket played in front of packed crowds. You very rarely see that these days, even at Lord's finals; this is the biggest stage for a county cricketer and it goes very quickly from a bit of fun to some very, very serious shenanigans as we saw last year with David Willey and Jade Dernbach.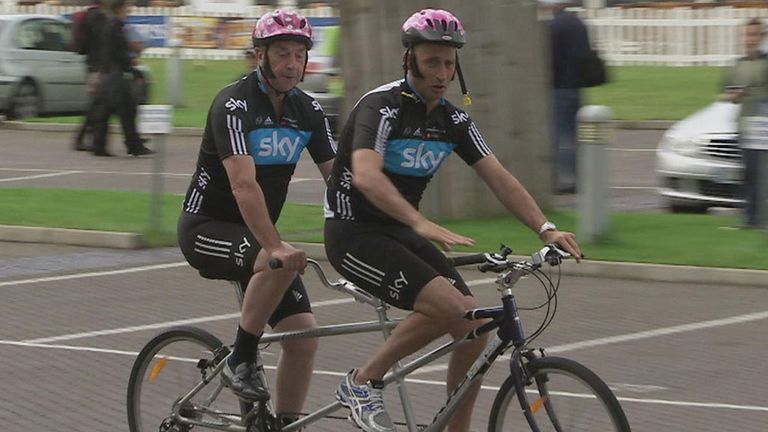 Funniest moment? A couple of years ago we dressed up as Team Sky and I'm not sure I'll ever erase the memory of Bumble in lycra from my mind…
Favourite Finals Day arrival? I can recall being driven around Birmingham in a limousine and getting a little bit lost. There was myself, Paul Allott, Bumble, Nick Knight, Michael Atherton, Isa Guha sat in the car scratching our heads wondering if we were ever going to make it to the ground…
What would be your walk-on tune? I can tell you what it wouldn't be. When he was coach, Bumble asked us each before a Test to pick a song to inspire us. Nick picked M People's 'Search for a Hero'. We played it in the dressing room and we all chundered in the corner.
MIKE ATHERTON ON HAMPSHIRE...
Decent headline act? Five successive Finals Day appearances points not only to a formidable batting line-up but strength in depth, as shown by Matt Coles' muscular innings in the semi-finals. Michael Carberry (414 runs), James Vince (398) and Jimmy Adams (394) have scored the bulk of the runs but Sean Ervine and Will Smith can hurt Lancashire given the chance.
Frontman? James Vince. All eyes were on him to see how he would cope taking over the reins after the departure of Dimitri Mascerenhas and Neil McKenzie and Hampshire seem as close-knit as ever. His unbeaten 93 in the quarter-final win over Notts was a timely reminder of his potency.
Second stage? Hampshire have generally bowled better when defending a total and, while Danny Briggs (21 wickets) has again been a standout performer, bowling is their weaker suit without doubt. If I had to nail my colours to the mast right now I'd go for a Lancashire v Surrey final.
Favourite Finals Day arrival? It has to be the time we turned up in flat caps and with whippets for 'North v South'.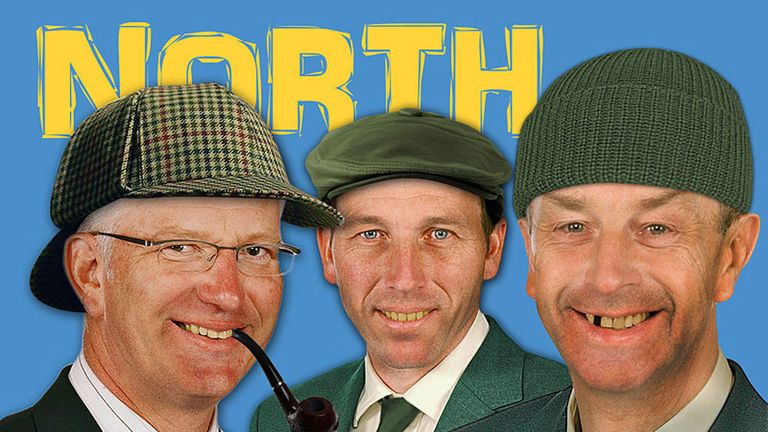 Best thing about Finals Day? The crowd's sense of fun and enjoyment, plus the player's athleticism and power. The downside is the length of time it takes to play three matches of the shortest form of the game.
Funniest moment? The Mascot Race. It's always a lot of fun.
What would be your walk-on tune? Born to Run - Bruce Springsteen
DAVID LLOYD ON LANCASHIRE…
Decent headline act? The return of Jos Buttler is a big boost but all the intrigue surrounds Jimmy Anderson and whether he'll slip a few out in four overs or get clattered like everybody else does. Karl Brown and Steven Croft are two big players and Jordan Clark, a big strapping lad, can be dangerous. Tom Smith has got himself into the Lions squad and, as I said at the start of the season, don't be surprised if he is selected in a full England squad. But Junaid Khan, who has been a trump card, isn't available.
Frontman? Lancashire are more of a collective. You'd expect Usman Khawaja and Ashwell Prince to be good even if this isn't their format. The dynamic duo, Brown and Croft, have been at it for years and can turn a game. The two local lads are king-pin players for them.
Second stage? If I had to have a bet (and I won't because I think it's an absolute lottery) my two finalists would be Lancashire and Birmingham – or the Coventry Cloggers. What are they calling themselves these days?
Best thing about Finals Day? Where do I start…?
Favourite Finals Day arrival? Riding the tandem with Nasser as Bradley Wiggins was good. I've heard Nasser saying he was doing all the work – well, so he should've been. He's about 20 years younger than me! He should be looking after a pensioner.
Funniest moment? The most bizarre was down at the Rose Bowl when Hampshire beat Somerset in 2010. Dan Christian and his runner Jimmy Adams both ran to the same end off the last ball and in the confusion Somerset didn't take the bails off. I was screaming 'take the bails off' but the players didn't know the rules. That run tied the scores and Hampshire won on fewer wickets lost. 
What would be your walk-on tune? Start me Up – The Rolling Stones
Watch Surrey and Birmingham, plus Lancashire and Hampshire, battle for the right to be crowned NatWest T20 Blast champions on Saturday. Our coverage begins at 10.30am on Sky Sports 2, with the final coming live to you at 6.30pm.