Club Life 2014: Join us as we drop in on clubs making history and headlines!
Last Updated: 01/09/14 1:49pm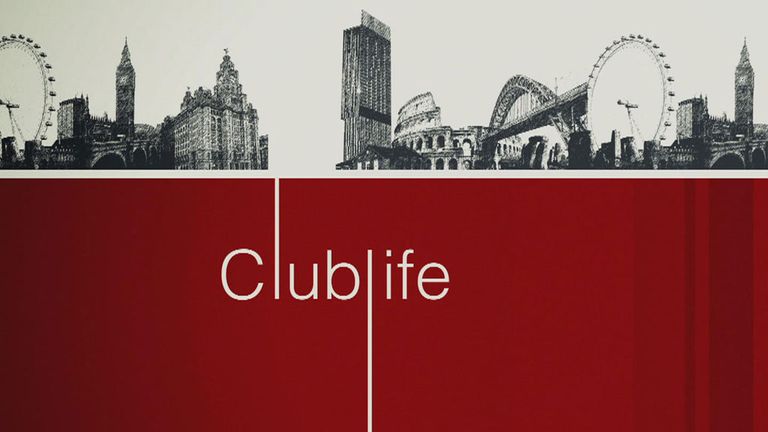 Club Life is back for another epic season!
Join us as we drop in on clubs making history and headlines - not always for the right reasons - up and down the land...
WIRRAL CC
They hit the headlines for all the wrong reasons after being bowled out for three in their Cheshire League match against Haslington – with Extras ending up as top-scorer with two! So we decided to drop in on the players and hear from them exactly how the managed to bag 10 ducks and we analyse the fall-out from one of the most catastrophic innings in history!
CLITHEROE COBRAS
A club from a small town in Lancashire is making history of its own by entering an all-girls' side into a predominantly all boys' U15 League. The coaches and players explain how the Cobras came into being, the challenges they face and their aspirations – plus we find out how they cope with the step up in level from under-13s as they go head-to-head with the boys.
ST PETER'S CC
In the first of a very special two-part episode in Italy, we travel to Rome to find out about the ground-breaking cricket club at the heart of Vatican City – one of the most iconic places in the world. St Peter's CC will tour England later this year but for now they have plenty of challenges to overcome – not least finding time to play on their carpet pitch, rolled out on a football pitch. Check out how they get on a Twenty20 clash against Roma Capannelle Cricket Club.
ROMA CAPANNELLE
We discover how far and for how long the players of reigning national champions Roma Capannelle have to travel for away fixtures – and find out why their nets are in a car park. We also learn how the authorities are trying to grow the game in a football-crazy nation and why there is frustration that cricketers not born and bred in Italy are representing the country at international level.
COLNE CC
Founded in 1830 the club, which celebrates its 185th birthday next year, has a rich history with many good amateurs and professionals gracing the turf over the years – not least our very own David Lloyd, who once put in a star turn against his own club Accrington! But in recent years numerous break-ins and acts of vandalism have left the club in serious financial trouble. So how are the players and committee members responding? We took a trip deep into Lancashire to find out…
ARCHIVE SECTION
Check out some of our Club Life highlights, including Beefy's memorable visit to Evenwood CC - a club that was on the brink of collapse.
Club Life 2013 | Club Life 2012 | Club Life 2011 | Club Life 2010 | Club Life 2009