Captain Swann kept mum
Graeme Swann has revealed he found it difficult to keep it quiet that he had been named England's Twenty20 captain.
Last Updated: 14/09/11 4:37pm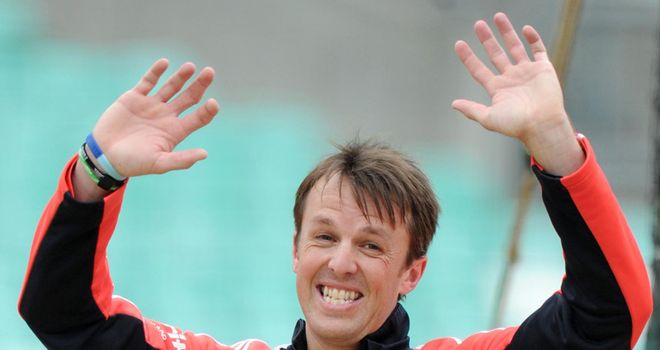 Graeme Swann has revealed he found it difficult to keep quiet for two days the news that he had been appointed England's Twenty20 captain.
The 32-year-old Nottinghamshire off-spinner will lead his country for the first time, after being named on Wednesday as skipper of a 14-man squad that will face West Indies in two games next week at The Oval.
In the absence of injured Twenty20 captain Stuart Broad and his deputy Eoin Morgan, England resisted the temptation to recall either their one-day international leader Alastair Cook or Kevin Pietersen.
Surprise
"I was desperate to phone my mum and dad up a couple of nights ago, but I couldn't," he said.
"That's been the hardest thing for me over the last 48 hours - keeping it to myself."
Swann admits it was a slight surprise when Flower chose him, although he had a sneaking suspicion he might be the man.
"I'm obviously delighted," he added.
"Andy Flower asked me a couple of nights ago at the ICC dinner whether I'd step in as the interim captain while Broady has his bad shoulder.
"You're always very honoured when things like that happen, and I'm no different.
"It was a little bit (of a surprise). But if truth be told I'd looked at the (likely) squad and thought 'I might have a chance here'."
Humour
Swann's task now is to ensure there is no blip in England's preparations to defend their ICC World Twenty20 crown next year, and also to modify - just a little, perhaps, given his position of extra responsibility - the irrepressible humour which is such a hub of England's teams in all three formats.
"I hope I can do a good job in Broady's absence, and make sure we carry on building up to the Twenty20 World Cup," he said.
"I wish I could do speeches like Churchill.
"But I'll just try to stay as natural as I can. I don't want to change my style and approach to the game."