Cook named England MVP
Alastair Cook has been named as England's most valuable player following his prolific season with the bat.
Last Updated: 22/09/11 10:35pm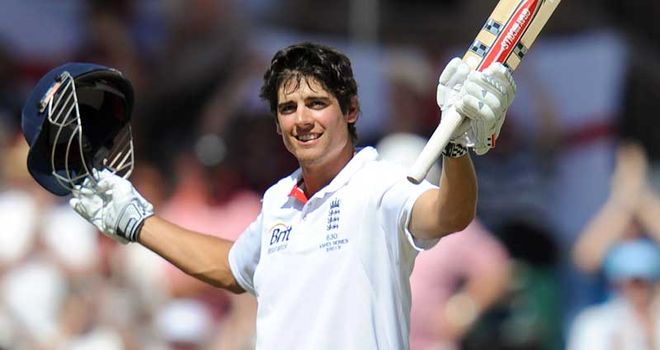 Alastair Cook has been named as England's most valuable player.
The batsman earned the FTI MVP award after amassing the most ranking points during England's international season.
Cook, who received his prize at the Professional Cricketers' Association annual dinner on Thursday night, topped the pile after scoring five hundreds and five fifties in Tests and ODIs against Sri Lanka and India, as well as claiming 11 catches.
While Cook's Test form has been formidable since his stellar performance in the Ashes, he was fourth in the tally for the longer form and topped the rankings as a result of the 467 one-day runs he has scored since returning to the side as captain.
"The MVP is an amazing award to win," said Cook.
"It's very hard to compare bowlers and batsmen and their performances but it's very nice to know that by getting this award, you've contributed to the success of an England side that has been winning.
"Any time you get an award like this is great, especially in a summer when there's been so many outstanding performances.
"Obviously the Ashes went well for me and it was an amazing time so to back that up this summer, both as a side and individually, has been ultra satisfying."