Trott enjoys winning formula
Jonathan Trott thinks the policy of playing five specialist bowlers in England's ODI side is an approach that can work in all conditions.
By Graeme Mair - Twitter: @gmair 1
Last Updated: 05/07/12 11:19am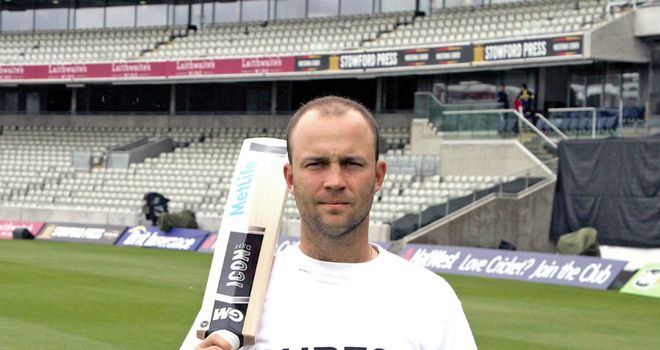 Jonathan Trott is more interested in series wins than England's ranking position.
Trott's runs at number three have been a key factor in England's rise to become the world number one team in Test cricket.
He is also a regular in the ODI side, which was denied the chance overtake Australia for top spot in the 50-over rankings by Wednesday's washout at Edgbaston.
England, who won the opening two games, needed a whitewash in the five-match series in order to take over at number one.
"Series wins are more important for me. The rankings and stuff like that are more a marketing and media tool," said Trott, who has teamed up with Vodafone JustTextGiving to raise money for Cure Leukaemia.
"When you can go out and win series at home and away - that is the true sign of a good one-day or Test team."
Balance
England have long struggled to find the right balance in their one-day side but now appear to have found a winning formula by picking five specialist bowlers.
Victories by margins of 15 runs at Lord's and six wickets at The Oval were underpinned by Australia's batsmen coming under constant pressure throughout their 50 overs.
"It is still a work in progress. I think when you are winning everything has a good feeling. But we have to stay consistent in that regard," said Trott.
Asked if picking five specialist bowlers in ODIs can also work abroad, he added: "I think so. Generally they are your best bowlers.
"Sometimes there is space for people who can do a bit of both but a batsman's job is to go out and get runs, a bowler's job is to take wickets and restrict the opposition to a gettable total."
Jonathan Trott will be attending the T20 game at Edgbaston on Sunday, July 8 to help raise money for Cure Leukaemia through the JustTextGiving service by Vodafone. Anyone looking to fundraise can sign up to a unique text code by visiting Vodafone.co.uk/justtextgiving