Freddie sees England win
Andrew Flintoff told Sky Sports he expects England to remain the world's best Test team by beating South Africa.
Last Updated: 16/07/12 1:37pm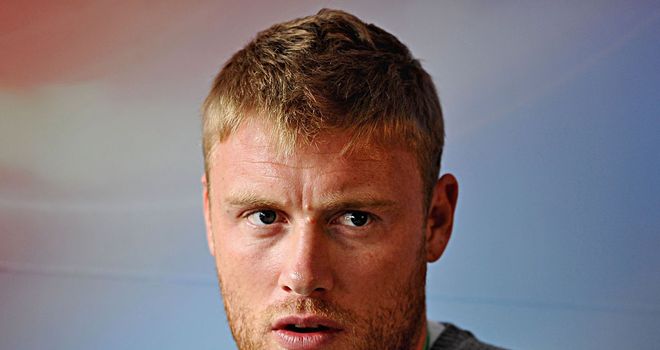 Former all-rounder Andrew Flintoff expects England to exert their dominance as the number one Test team in the world this summer by virtue of a comfortable series win over visiting South Africa.
It looks like a close call as the world's two best Test teams collide in the highlight of the summer, but Flintoff does not see it as such a close contest.
The three-Test series starts at the Oval on Thursday with number one Test side England just one ranking point above the touring South Africans in the ICC standings.
Graeme Smith's Proteas arrive in England in great form with just one series defeat in the last 19 and with an unbeaten away record stretching back to 2006.
South Africa were also the last team to beat England at home back in 2008, but despite the form Flintoff expects Andrew Strauss' men to be comfortable winners and confirm their top spot in the rankings.
Top two
"It is number one versus number two in the world but we've got a great side," Flintoff told Sky Sports. "I think we've got such a good squad I reckon our second 11 could be number two in the world - I think we really are that good.
"I didn't go to see any of the West Indies series, because I just thought it was going to be very one-sided, which turned out to be true.
"We'll win, I think we'll do alright. I just see us with what we've got, South Africa - obviously they're a good unit with the likes of Kallis, Steyn and Smithy the captain.
"But they win when they try and dominate you from the very start and keep you under pressure, but I don't think we'll let them do that to us."
Flintoff paid tribute to Strauss' tenure as captain, as he knows how hard it can be to lead the England Test side after a difficult spell at the helm in Australia during the 2006-07 Ashes.
"Strauss has done well as captain," Flintoff added. "It helps having a good side, he'd be first to admit that, I found him probably not as daring a captain as Vaughan, who was a bit more of a maverick but what Straussy does obviously works.
"When you look around the dressing room and think of someone who's going to be a good captain and you looked at Straussy and thought he'd do it well.
"The most important thing is having the side playing for you and behind you, he's got a good relationship with Andy Flower which is key, so yes he's doing a great job."
One day worry
Despite some much improved recent performances against West Indies and Australia, Flintoff still says Alastair Cook has a tough job trying to improve the England one-day team in the long term.
"I'd like to see Alastair Cook take the one day side forward, because out of the two he's got the bigger job because the Test side been settled for a number of years and it performs," Flintoff continued.
"England have never really been any good at one-day cricket, everyone who has been brought in to have go they turn out to be not very good, and I include myself in that, so he's got the bigger job to get the one-day side right."
England do not seem to have missed Kevin Pietersen in limited-overs cricket, after he retired from all one-day international cricket, but Flintoff would have him in the side any time he wanted to play.
"At the end of the day it's up to him, he knows what he wants to do - he's been around the side now for a number of years and he's obviously got his reasons for retiring - he obviously thinks his future lies in Test cricket.
"He's one of the best in the world, he's our best Twenty20 player, it's cutting your nose off to spite your face stuff if they don't just let him play in that, of course he should be playing."