ECB chief says Kevin Pietersen was 'provoked' by South Africans
ECB boss David Collier says Kevin Pietersen was provoked into sending the texts that led to him being dropped.
Last Updated: 07/10/12 12:25pm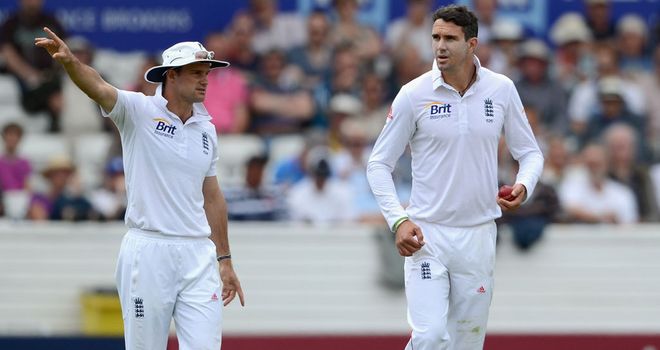 Pietersen allegedly sent messages to friends in the South Africa team which were critical of then England captain Andrew Strauss during the second Test at Headingley, and was subsequently dropped for the following Test and the ICC World Twenty20.
However, the 32-year-old batsman has apologised for sending the messages and is to be "re-integrated" into the England set-up in the coming months.
And Collier has told the BBC that Pietersen was replying to Blackberry messages sent by the South African players.
"That's our understanding," he said. "I have not seen those messages and no one has kept those messages, that's why it takes some time.
"It is a very thin line between fair and unfair. These were responses to messages from certain members of the South Africa team.
"I would not condone an England player doing it, if it was the other way around, and I certainly think they (South Africa) provoked the situation.
"Those messages were of a nature that Kevin, with definite hindsight, would have refuted straight away and moved on.
"It is trying to undermine another team and another team ethic."
But a representative of Cricket South Africa responded to Collier's claims by saying: "That is rubbish, that is not the case at all. No one was trying to rile KP."