Alastair Cook confirms Kevin Pietersen talks continue
Alastair Cook has confirmed that the ECB is continuing talks with Kevin Pietersen about his return to the England team.
Last Updated: 18/10/12 10:13am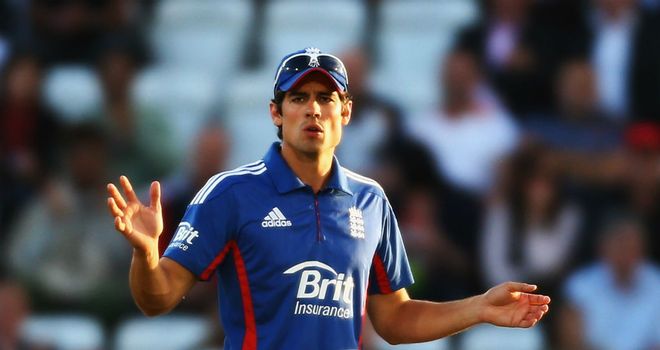 Pietersen was left out of the England squad to tour India following the text-messaging saga in the summer.
But negotiations continue about how best to re-integrate him into the team and captain Cook said he is hoping for a positive outcome to the talks for all concerned.
"Clearly the meetings have been going on in the last 48 hours - everyone seems to know about that," he said.
"As this process has gone on, clearly I'll say the same thing - we'll keep it behind closed doors and try to get the best possible outcome.
"We're all decent blokes in the camp and it's just important we get this process right. Obviously a lot's happened over the last two months and it's important to get it right so we can move on as England side altogether.
"Hatchets can be buried but as I said it's important the process is done right and correct."