India cricket legend Sunil Gavaskar says England can win with home team struggling
Sunil Gavaskar fears England could take advantage of a 'vulnerable' India to grab a first Test series win for 27 years.
Last Updated: 30/10/12 8:53am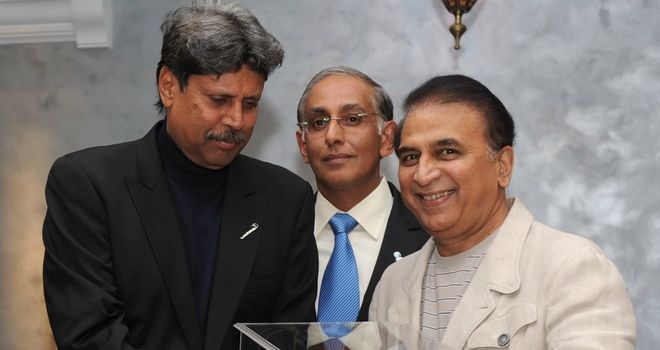 England face India in a four-Test series and Gavaskar says the tourists have a great chance of winning for the first time since 1985 due to some serious problems in the home camp.
Gavaskar says the Indian team is looking a lot like the won that suffered two humiliating 4-0 series defeats in England and Australia, as they tumbled off the top spot in the Test rankings.
"Amazingly the situation is eerily similar to the tours of England and Australia last year," Gavaskar wrote in his column for Mid-day newspaper>.
"Both England and Australia were vulnerable and there for the taking, but India messed it up and after the first Test of both the series just did not look as if they would win a day leave alone five days of a Test match.
"India today are in the same vulnerable position that England and particularly Australia were in 2011. With the openers too not quite in form, the batting is looking wobbly.
"The settled air that was there at the beginning of 2011 is not there and that is why this is a great chance for England."
Having Kevin Pietersen back will be a huge boost for England, but Gavaskar picked out captain Alastair Cook as the man who can inspire the tourists that long-awaited victory - which may come easier than people think.
"Cook will be the steadying factor," Gavaskar added. "He has a good record in India and if he can bat like he did in his debut series in 2006, the final frontier could just be a small hurdle for England."
England are facing India A in a three-day match before going on to play another three-day game in Mumbai and a four-day match in Ahmedabad before Tests in Ahmedabad, Mumbai, Kolkata and Nagpur.