England unmoved as Ravichandran Ashwin claims he is set to unveil 'mystery ball'
England are ignoring speculation that India's Ravichandran Ashwin has a new 'mystery ball'.
Last Updated: 12/11/12 1:04pm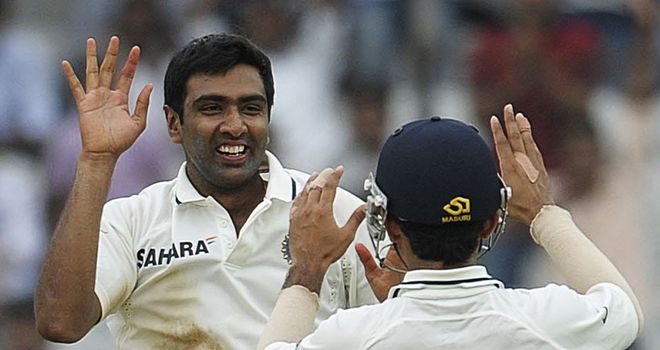 Off-spinner Ashwin claims he is ready to unveil his new delivery - a version of the 'carrom ball' popularised by Sri Lanka's Ajantha Mendis - in the first Test in Ahmedabad, which starts on Thursday.
Ashwin, 26, told Times of India: "I have been working on that ball for some time now. I might just use it in this series."
Halsall spent time on the Sussex staff with former Pakistan leg-spinner and now England spin coach Mushtaq Ahmed and he has his doubts.
"I was very fortunate to spend a few years with Mushtaq at Sussex, and Mushy would have a 'mystery ball' every week," he said.
"He'd show it to the opposition in the nets - and as we'd wander off he'd say 'that's just my leg-spinner'.
"If he has got a mystery ball, that's fantastic for him - move cricket on, and all that. But I'm sure our batsmen will watch him carefully and deal with each ball as it comes."