Jonathan Trott targets historic Test series victory in India
Jonathan Trott is aiming to end 27 years of hurt in England's Test series with India which starts on Thursday.
Last Updated: 13/11/12 9:49am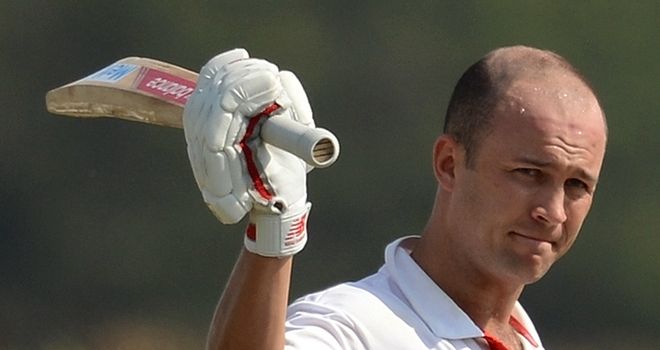 David Gower's team of 1984-5 was the last England team to win a series in India.
But having ended their dreadful record in Australia in 2007, Trott says the current Test side is confident they can make history again.
"I was told we haven't won in India for 27 years so it's pretty similar to Australia," he said.
"This team has achieved things in the past, and I'd like to think we can do it here - we certainly believe we can.
"But we can't sit around talking about it; we've got to go out into the middle and do it on the field - so I hope our results and actions will see people's judgments changing."
Trott was a member of the ODI team which was hammered 5-0 in India a year ago, and he says England learned some valuable lessons from that tour.
"I've played one-day cricket in India before, and you get a feel for it in that and how the atmosphere is going to be," he said.
"It's probably similar to walking out at Melbourne with 90,000 Australians wanting you to do badly. It's pretty similar here, I think.
"You need big totals out here, and innings last for a long time. So you've got to be able to bat long.
"That's going to be our challenge as batsmen - bat as long as you can and get as big a total as possible."