India captain MS Dhoni expects his spinners to damage England in the first Test
Mahendra Singh Dhoni believes England have a big challenge ahead of them as India prepare for the four-Test series.
Last Updated: 14/11/12 1:04pm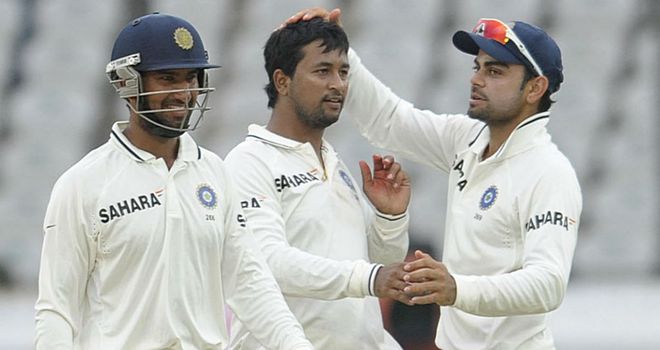 The India skipper expects spinners Ravichandran Ashwin and left-armer Pragyan Ojha to give England all the trouble they need as they bid for a first series win in 30 years.
"You need to respect the opposition," said Dhoni. "Whichever country you are from, 60 or 70% of your cricket will be played at home - so you're supposed to be good there.
"When you go to a different part of the world, it's a fresh challenge for you.
"When we go to a different place, it's the same for us. I think it will be the same for the English side here."
Dhoni outlined the spinners' roles in the side, with the two frontliners backed up by Yuvraj Singh.
"Ashwin will always be a more aggressive bowler, in the sense he is someone who has plenty of variations and loves to use them," he added.
"Ashwin can almost bowl each and every delivery anyone can bowl - he's got the flipper, the googly, bowls leg-spin, off-spin, the 'carrom' ball...
"Ojha's important role is to keep it tight, so that Ashwin can attack. But sometimes, of course, it can work the other way round as well."