Andy Flower warns England players after Stuart Broad Twitter 'spat'
England coach Andy Flower has defended Stuart Broad after his Twitter 'spat' with Sky Sports pundit Sir Ian Botham.
Last Updated: 21/11/12 6:07am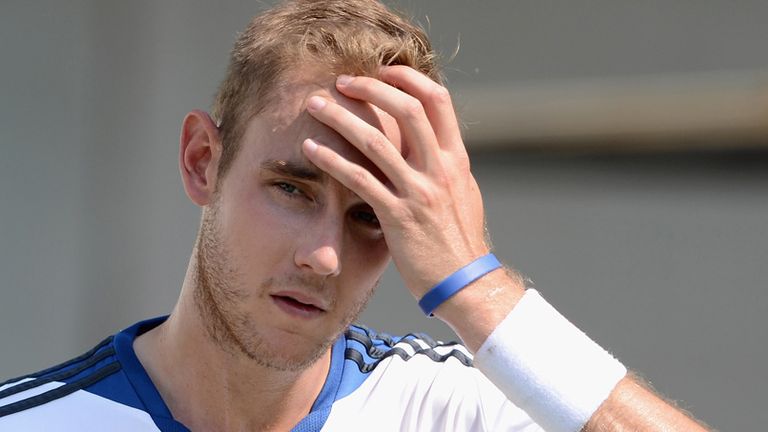 Broad did not name Botham in his tweets which hit out at media criticism of England's performance in the first Test defeat to India in Ahmedabad.
He was aghast too in a later 'tweet' that his remarks were being perceived directly addressing the former England captain.
"... before u listen to too many ex-playing 'experts' being negative, ask them if they ever won a Test in India," Broad's feed read.
Botham did just that thanks to his own heroics in the Jubilee Test of 1980 in Mumbai.
When his initial tweet was interpreted as criticism of Botham, Broad wrote: "Spat with @BeefyBotham?? What spat? Love Beefy, best bowler England have ever had, then add his batting. Twitter is funny at times!"
Flower does not consider Broad's comments as significant but he says players must use caution when using social media platforms.
Flower said: "I don't think what he said was a big problem. Look, I've had a word with him about it already.
"You have to be very careful what you say on Twitter. With so many athletes using Twitter as often as they do and the journalists watching very closely what is said I think it's quite easy to write stories about some of the comments that are made.
"It's inevitable. We have to educate our players on doing it the right way. I think in the main our guys are pretty good. I don't think [this episode] is a big thing."