Jonathan Trott confident England can level series with India in Friday's second Test
Jonathan Trott says England are eager to get back on the pitch and right the wrongs of their first Test defeat to India.
Last Updated: 21/11/12 2:13pm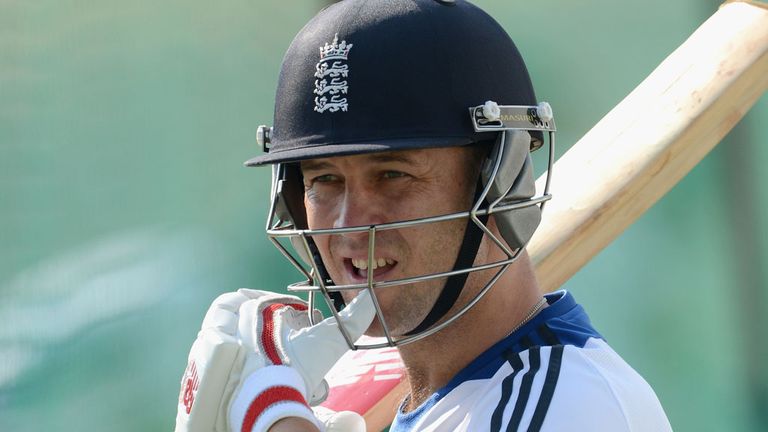 The tourists suffered a nine-wicket loss in Ahmedabad on Monday, despite Alastair Cook's superb second-innings 176.
Trott is thankful there are only four days between that disappointment and the second Test, which gets underway at Mumbai's Wankhede Stadium on Friday, and is confident England can level the four-match series.
"You wouldn't want a week or eight days mulling over the game; you want to get back out there and batting and crack on," said England's number three, who underperformed in the first Test with a duck and second-innings 17.
"Travelling to Kolkata at 1-1 (for the third Test) would be great. We understand the challenge for us in these three games, but we know we can do it."
England's batting line-up will be disrupted by one enforced change, with Ian Bell temporarily back at home following the birth of his first child on Monday.
Jonny Bairstow is likely to return at number five, with Samit Patel and Eoin Morgan expected to contest the final batting spot.
England could also select on Monty Panesar as a second specialist spinner alongside Graeme Swann, on a pitch Trott expects will give everyone a chance to excel.
"There is a little bit more bounce," he said. "Ahmedabad was quite low and slow. We hope our seam bowlers can exploit that, a little bit more bounce for spin and seam, and obviously a little bit more turn as well."