Alastair Cook hopes the heavy opening Test defeat has not damaged confidence in the England camp
Alastair Cook says the England players have not been affected by media criticism following the heavy defeat in Ahmedabad
Last Updated: 22/11/12 3:29pm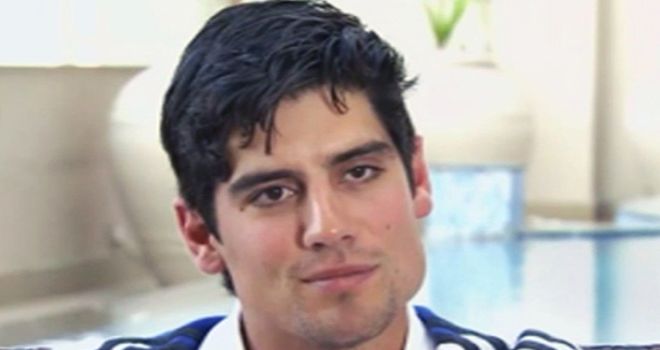 The England skipper says he is more concerned what the nine-wicket defeat has done to confidence in the tourists' camp as they attempt to square the series in Mumbai.
Only Cook and Matt Prior, who contributed 356 of England's 597 runs from the match, emerged from Ahmedabad with any credit after the tourists failed to perform with both bat and ball.
"I'm concerned about what happened in the last game," said the England opener. "I'm concerned we learn from that; I'm concerned that we improve on the field.
"Every player has slightly different ways of coping with the media. But I know that when we turn up to train we will be fully focused on that, and that's the only way you can do it.
"Last week was tough for confidence, when you get beaten in such a heavy manner.
"First-innings runs are vital. I spoke about it when we lost the game, and we have been speaking about it ever since. We know how important that is - and we have the opportunity now."
Kevin Pietersen in particular failed to live up to expectations on his return to the side but Cook is confident he will rediscover his form in Mumbai.
"He held his hands up and he didn't perform very well last week," said Cook. "You don't need to tell him that. He knows that.
"He is a world-class player and he has scored hundreds everywhere around the world. Yes, he had a bad game - like we can all have bad games - but you write KP off at your peril."