England supremo Hugh Morris criticises India for failing to use DRS
England chief Hugh Morris says DRS should be introduced across the board "for the good of the game".
Last Updated: 16/12/12 11:33am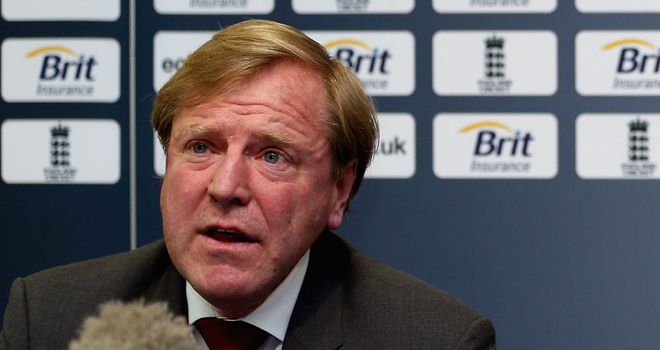 The system is not being used in India - a decision made by the hosts - and Morris says the controversial dismissal of England captain Alastair Cook proves it is needed.
Cook was caught behind by India skipper Mahendra Singh Dhoni on day four in Nagpur despite replays showing he had made no contact with the delivery from off-spinner Ravichandran Ashwin.
The opener had also been adjudged lbw in the first innings when a delivery from Ishant Sharma appeared to be missing leg stump.
Morris said: "We made our views pretty clear at the beginning of the series. We believe DRS improves decision-making on the field.
"That has got to be good for the game. It is disappointing we are not using it in this series - and we should be. Over the last few years the DRS has really bedded into our game, has improved our game. We should be using it."
Morris hailed the impact made by Cook with the bat and as captain in his first full series as Test skipper.
He said: "Alastair, for the past 15 to 18 months, has been captain of the one-day squad and has really taken that team forward.
"The way he has gone about his business in India has been hugely impressive with the bat and as a leader.
"He has got the respect of the changing room. On his first major tour, he has led the team extremely well."