Kevin Pietersen set to earn full annual ECB contract next year
England coach Andy Flower is convinced that Kevin Pietersen has done enough to earn a full annual contract next year.
Last Updated: 19/12/12 2:03pm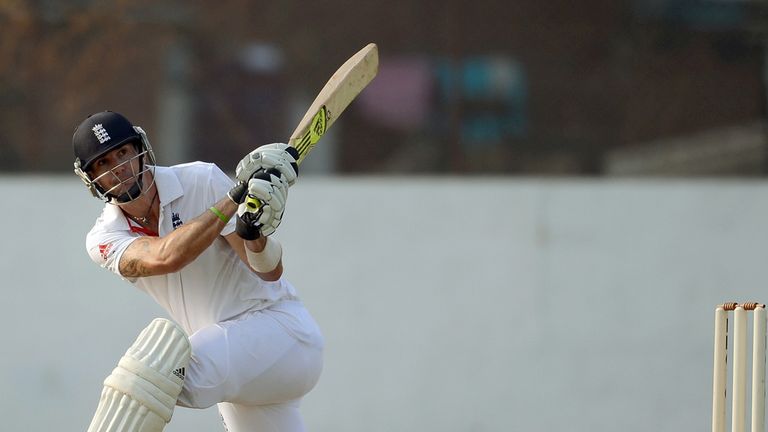 The controversial batsman signed a four-month deal in September at the start of his "reintegration" into the England set-up after his much-publicised falling out with team-mates and management.
The extension of that arrangement, due towards the end of England's one-day international trip back to India next month, was dependent on the ongoing success of his recall.
But following the successful Test series, Flower has made it clear all parties are satisfied there will be no hitches in awarding Pietersen a full ECB deal.
"The contract won't be a problem," said Flower, who went on to give a full endorsement of Pietersen's goodwill and commitment to the cause over the past two months.
"Kevin has been excellent in every way. We don't all always get on with people all of the time - any of us in any walk of life - and everyone has made an effort to make it work.
"It's been really good fun, and he should be very proud of the way he's operated out here, both as an individual and as a player."
Flower anticipates no further problems, after Pietersen played a full and important part in England's success on and off the field.
He is mindful that lessons can be learned from past problems, and their solutions, but is not inclined to dwell on them.
"We did move on from it as soon as we had our meetings and everyone made a commitment to do so," he said of the beginning of the negotiations which brought Pietersen back into the fold.
"I want to continue that, moving forward. We want to learn from the past, but we don't want to keep on revisiting it."
Flower also spoke with admiration about the man-of-the-series exploits of Alastair Cook, prolific with the bat and an impressive tactician already since replacing Andrew Strauss after the dual Ashes-winning captain's retirement.
"We all know to come back from one down in these conditions to win a series is a hell of an achievement," Flower said.
"I think there are three England captains who have won out here - (Douglas) Jardine, (Tony) Greig and (David) Gower.
"Now Cook has done it as well, and that's a great achievement for him and the side. He's been superb as a leader.
"He's been watching the opposition and the tactics they employ, when he's had a chance to do that, and I think he's shown more nous out here than some foreign sides that come to these shores and don't adapt quickly or decisively enough.
"I think he's going to be an excellent leader for England. We're very lucky to follow a bloke of Strauss' quality with Cook."