Cricket broadcaster and writer Christopher Martin-Jenkins passes away aged 67
Cricket broadcaster and writer Christopher Martin-Jenkins has passed away at the age of 67.
Last Updated: 01/01/13 1:48pm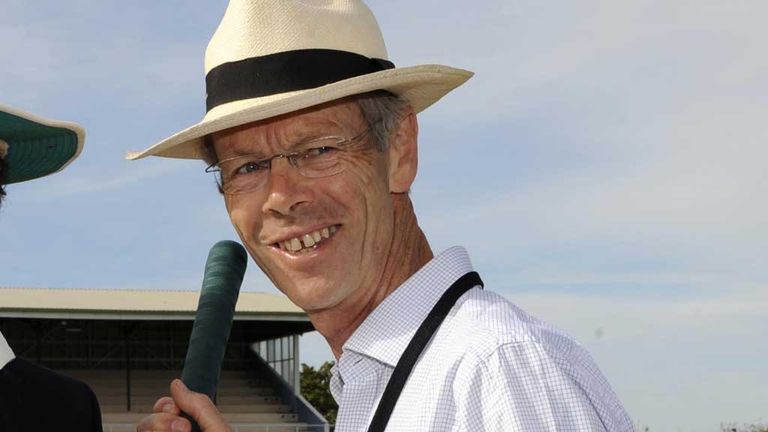 Martin-Jenkins was one of the most recognisable voices on radio for almost 40 years after joining the Test Match Special team in 1973 alongside Brian Johnston.
A former Surrey second XI player, he launched his journalism career as cricket correspondent for the BBC and was a popular and astute commentator for both radio and television.
Martin-Jenkins was also a highly-regarded writer for the Daily Telegraph and The Times, and he was awarded an MBE for services to cricket in 2009.
In 2007 he became the first, and so far only, career journalist and broadcaster to deliver the annual MCC Spirit of Cricket Cowdrey Lecture - previous lecturers had all been former international cricketers
He also served as president of the Marylebone Cricket Club in 2010 and 2011 before being diagnosed with terminal cancer in January last year, forcing him to quit the TMS team.
Martin-Jenkins shared the commentary box for a number of years with Jonathan Agnew, who said: "He was one of cricket's most respected writers and broadcasters.
"With modern media now preferring the views and experiences of former Test cricketers, Christopher's authority and respect was gained not through a high-profile playing career but a deep-rooted love of the game.
"Listeners to Test Match Special will be all too familiar with CMJ's eccentricities, like going to the wrong ground for the start of a Test match for example. His legendary chaotic time-keeping was very much part of his charm.
"It's doubtful if anyone has contributed more in a lifetime to the overall coverage of cricket than Christopher Martin-Jenkins."
Former England all-rounder and Sky Sports commentator Sir Ian Botham wrote on his Twitter page: "Very sad to hear of the death of the 'Major'... Christopher Martin Jenkins. Our thoughts are with the family . A true Gentleman !!"
Martin-Jenkins' son Robin was an accomplished all-rounder for Sussex until his retirement in 2010, making 162 first class appearances for the county.