MCC president Mike Griffith pays tribute to Christopher Martin-Jenkins
MCC president Mike Griffith has paid tribute to Christopher Martin-Jenkins following the sad death of the journalist.
Last Updated: 02/01/13 2:29pm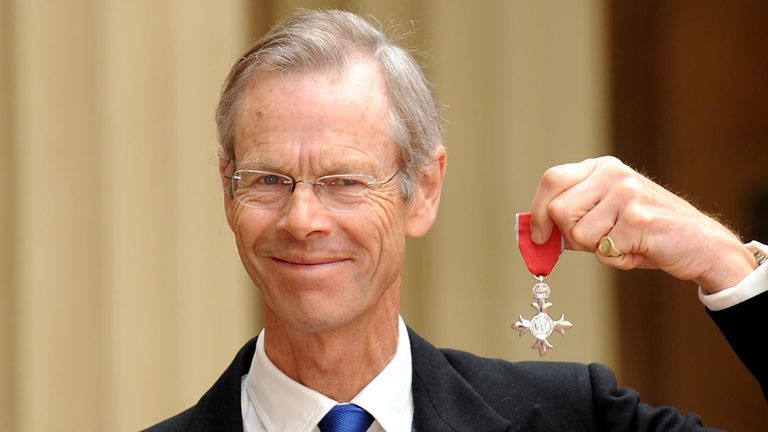 Martin-Jenkins, who has passed away aged 67 after a battle with cancer, was himself an MCC president from 2010-11.
"CMJ will be sorely missed," said Griffith. "I was fortunate to know him from his schooldays at Marlborough College and we became good friends. Christopher gave tremendous service to cricket and to MCC, where he was president as recently as 2010.
"As a commentator and journalist he was passionate about upholding the values of the game and always expressed his views with clarity and humour.
"Everyone at MCC shares the sadness now being felt by the cricketing world that his live commentaries will never be heard again.
"On behalf of all members of the club I have sent our deepest condolences to Christopher's widow Judy and their children Robin, James and Lucy."
England and Wales Cricket Board chairman Giles Clarke added: "Cricket has lost one of its greatest champions.
"Christopher was a supremely talented broadcaster and writer; a fount of knowledge about cricket - both past and present; and, as a devoted supporter of Sussex, someone who cared deeply about County cricket and the wider recreational game.
"These were the qualities which made him an excellent president of MCC and it was always a privilege and a pleasure to be in his company and share discussions with him about our great game.
"He was a man of great personal integrity, a true gentleman and our thoughts are with his family and his close friends."
Test Match Special producer Adam Mountford said: "Quite simply he will be remembered as one of the legendary characters of cricket writing and broadcasting."
Jonathan Agnew, who worked with Martin-Jenkins for many years at the BBC, added: "Considering the years he worked as editor of The Cricketer, and as correspondent for the BBC twice, the Daily Telegraph and the Times and 40 years commentating on TMS and the many books he wrote....it is doubtful that anyone has contributed more in a lifetime to the overall coverage of cricket than Christopher Martin-Jenkins."