Alastair Cook keen to move on after heavy defeat by India in Kochi
England captain Alastair Cook has urged his side not to dwell on Tuesday's heavy defeat by India in Kochi.
Last Updated: 16/01/13 12:27pm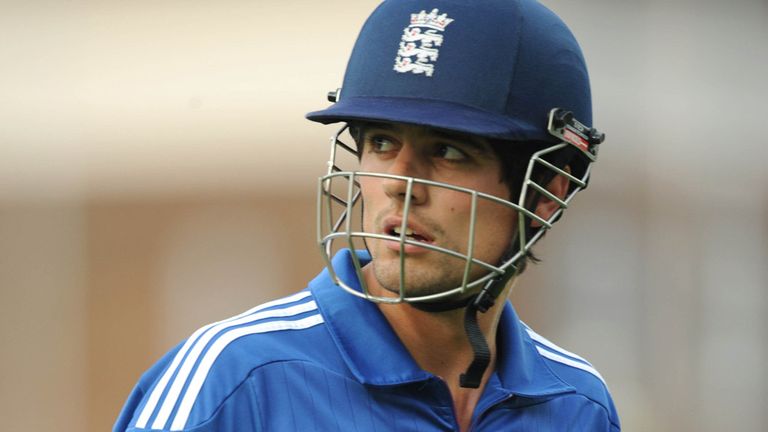 A poor all-round display in the second one-day international led to India's 127-run reverse that levelled the five-game series 1-1.
But Cook says people need to show a bit of perspective and not panic on the back of one poor result, especially one that came on the back of a decent performance in the series-opening win in Rajkot.
"Clearly, it's been tough but you have to remember it's one game of the series," Cook said.
"The danger is to have that little 'here we go again' moment and we can't let that happen.
"One of the skills we need is to be able to stay calm. In the dressing room after we won we spoke about that. After we've lost we're going to have to speak about that.
"That is the mentality, like when bowlers get hit for four: it needs to be what can I do next ball rather than what's gone.
"We've won one and we've lost one so it's set up the series nicely but clearly we've got some work to do.
"Clearly it's very tough when you've got people like Dhoni in at the end. He's probably the best player in the world in those situations, in these conditions.
"I think they got probably 30 or 40 too many towards the end, 108 off the last 10 overs, so that hurts.
"He does it time and time again. He's incredibly hard to bowl at and it's very very hard to stop him on these flat wickets. Hopefully one day we can produce a bit of magic to get him out, which puts them under pressure.
"He's obviously a key player for them and he's delivering at the moment."