England look to avenge Kochi defeat when they take on India on Sunday
England will be looking to make up for a missed opportunity when they take on India on Sunday.
Last Updated: 17/01/13 12:00pm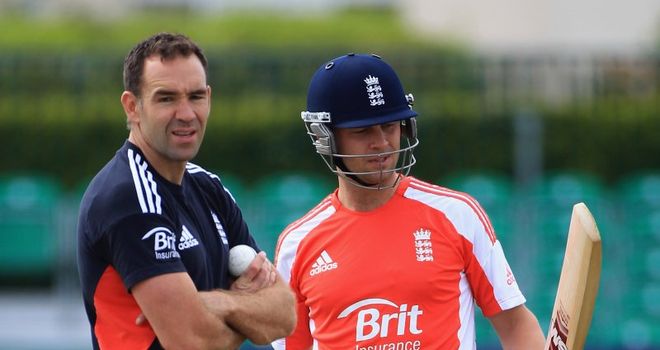 After an impressive win in Rajkot at the series opener, England slipped to a 127-run defeat in Tuesday's follow-up at Kochi, a result that knocked Alastair Cook's men off the top of the ICC world rankings.
With India on the back foot for much of the first innings, fielding coach Richard Halsall admits there is frustration in the camp following their defeat.
The former Zimbabwe international said: "It was a heavy defeat and the lads were disappointed they didn't deliver.
"At one stage they were 119 for four, a great opportunity, and even when they made 285 we got to 60 for one after 10 overs and thinking 'we are going to win this'.
"The disappointment is that we created two very good opportunities to win a game of cricket in India, which is very hard to do, and we didn't take them.
"We didn't hit some of the targets we would hope to, but we have to try and be as objective as possible and take the emotion out of it.
"India is an emotional place (to play cricket) but we have to move forward, provide consistency and go back to our fundamentals."