Virat Kohli fears fifth one-day international may be called off due to weather
India's Virat Kohli believes the fifth ODI with England in Dharamsala may not take place because of the winter weather.
Last Updated: 22/01/13 2:49pm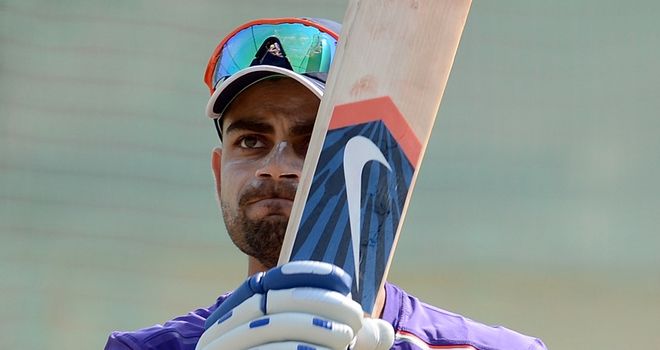 Dharamsala - which has never hosted an ODI before - is 1500m up in the Himalayas and there has already beeen snow in the area this month.
Weather forecasts suggest the match could be due to start in temperatures at, or just below, freezing point.
Rumours the fixture would be reallocated have so far come to nothing and the England and Wales Cricket Board have not been told to make any contingencies.
But Kohli admits the Indian players are not convinced a match will be possible.
As such, he has told his side, who are 2-1 up, to clinch the series in the fourth ODI at Mohali on Wednesday and not rely on the match in Dharamsala taking place.
"It's not certain we are going to have a game in Dharamsala," he admitted.
"We are all aware (of the weather problems) so this game becomes all the more important. It makes the game really, really important. We have to step up tomorrow.
"We will treat the game like it it is the last in the series, we have to. But when you lose the first game in a series, that is how you go into every game."