ODI hero James Tredwell expects to miss out on selection for New Zealand Tests
James Tredwell expects to be left out of the England Test squad to tour New Zealand which will be announced on Thursday.
Last Updated: 22/01/13 1:29pm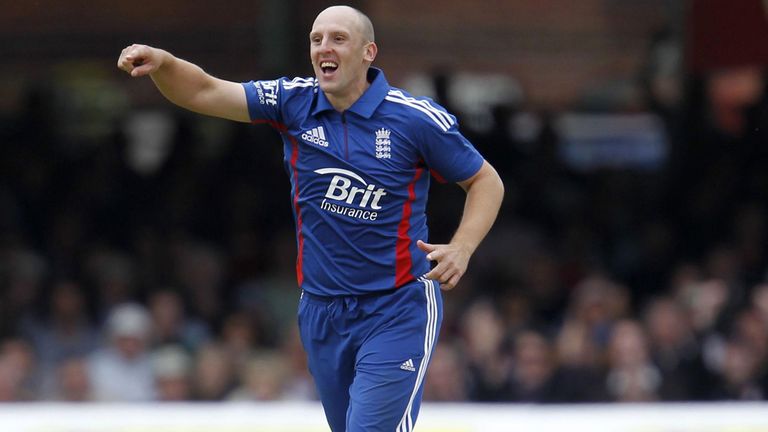 The Kent spinner has been England's star performer in the ongoing ODI series with India, taking seven wickets at 17.28 with a superb economy rate of 4.48.
Graeme Swann, England's No 1 spinner, was rested for the India ODI series to keep him fresh for the New Zealand tour, and Monty Panesar is expected to be the second spinner in the squad.
Tredwell was part of the Test squad which beat India but did not play.
Swann and Panesar performed superbly in England's stunning Test series victory over India, but in New Zealand - where seam bowling is king - only the former is likely to play.
It is a bitter pill for Tredwell given his recent displays, but he accepts the challenge he faces.
"Swanny is a fine performer and Monty did really well in the Test tour. I guess they are the guys in possession in the Test arena," he said.
"Those two guys did fantastically well before Christmas and it's tough to leave them out. If I keep knocking on the door, that's all I can do. I'm pretty close, I would hope.
"To play these few one-dayers has given me great confidence, having done so well, and that gives me great belief I can do it at all levels - whether that's Twenty20 or Tests.
"I've been around the set-up a few years now, in and out, and I feel very much part of it. Hopefully I've shown what I can do in the last couple of games."
Tredwell - who will captain Kent this summer - may be resigned to missing out on the New Zealand Tests but he believes chances will come his way eventually.
He has a single Test cap to his name, claiming six wickets in Bangladesh in 2010, and believes England's commitment to rotation could be in his favour.
"Who knows, there may be other opportunities around the corner, in all forms of the game," said Tredwell.
"For players who play all formats now, the schedule is very hectic. Not only physically but mentally.
"If people new a break of need to spend time with their families or have injury concerns, (rotation) is a sensible thing to do."