Fears over fifth ODI prove unfounded as England arrive in Dharamsala
The fifth ODI between India and England in Dharamsala will go ahead after fears about the weather proved unfounded.
Last Updated: 25/01/13 10:23am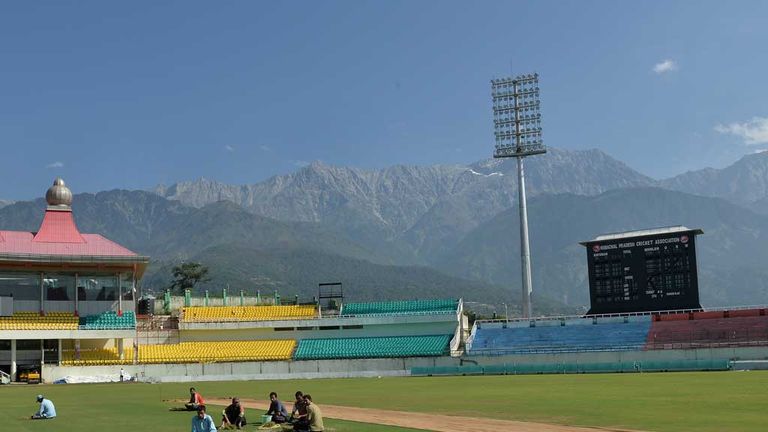 India batsman Virat Kohli had publicly questioned whether the fixture would take place, with reports that the ground was covered in snow.
But both squads flew in to find the stunning stadium - set against a picturesque backdrop of the Himalayan foothills - in fine condition.
The groundsman also confirmed that it had not snowed at the stadium for more than a year.
England's Jos Buttler was left highly impressed by the scene: "It's looks fine here, there's a bit of snow on the mountain tops but it's quite warm today. I think we should be fine," he said.
"It's very different, it has a ski chalet vibe to it. It's a beautiful ground in a stunning setting and everyone is very excited to play. We are all looking forward to the game."
The game is a dead rubber with India having taken an unassailable 3-1 lead in Mohali.
But Buttler, who made just his second ODI appearance in the previous fixture, insists the tourists are determined to finish the series on a high.
"It is another huge opportunity for everyone. Any time you play for England is a huge honour," he said. "There is plenty to play for, individual pride and team pride.
"It's always a huge game against India in their own back yard. We want to win the game."