Jos Buttler hopes to cement place in England side after ousting Craig Kieswetter
Jos Buttler has mixed feelings over ousting good friend Craig Kieswetter from the England side.
Last Updated: 25/01/13 1:29pm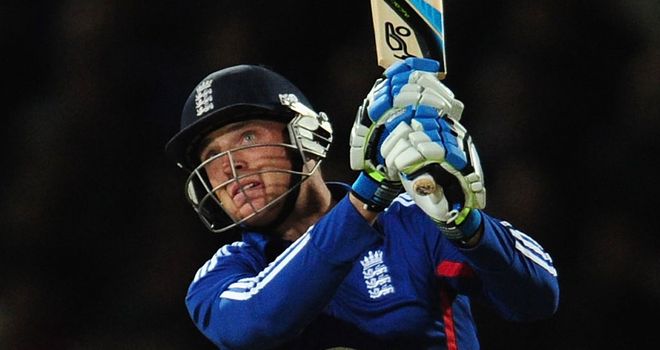 Buttler was preferred to his Somerset team-mate for England's Twenty20 side before Christmas, and he also replaced Kieswetter for the fourth one-day international in Mohali.
The 22-year-old has challenged Kieswetter for the wicketkeeping role at Taunton for the last two seasons, although Buttler insists the pair remain on good terms.
"It is a bit tricky, because Craig and I are good friends and have been for a number of years. I actually made my Somerset debut because Craig was away with England." he said.
"I don't think this will change that; this is the world of professional sport and there's only 11 spaces in the England side that a lot of people want.
"My opportunity has come from the demise of a friend and that's not ideal, when your mate misses out, but it's a huge opportunity for me and one that I want to take.
"My keeping is still a work in progress, but I think that will improve as time goes on, especially with the amount of work I'm putting into it.
"I came into the squad in place of (the rested) Jonathan Trott so I thought batting was the way I would come into the side.
"I didn't really see wicketkeeping coming, but I've been working hard on it
before Christmas and also on this trip with Bruce French. It's something I think I'm developing and something I think can become a strength of mine."