Stuart Broad: England won't have an easy ride during tour of New Zealand
Stuart Broad says England will not allow New Zealand's recent woes to lull them into a false sense of security.
Last Updated: 30/01/13 3:53pm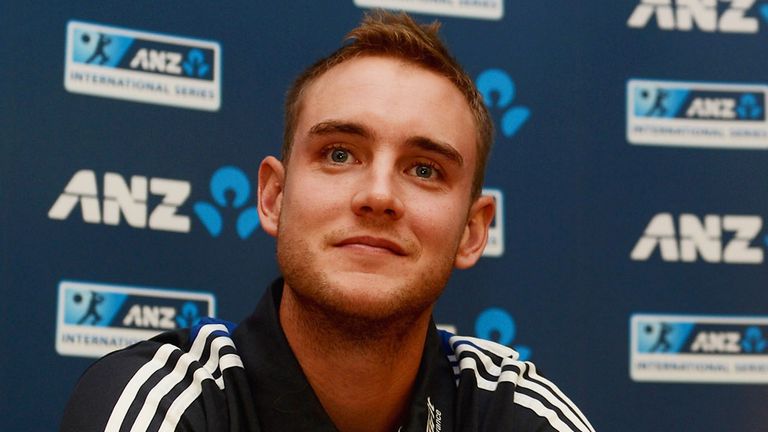 England are firm favourites to defeat the Black Caps, who earlier this month lost two Tests in South Africa by an innings and have been destabilised by Ross Taylor's axing as captain.
However, Broad says New Zealand's one-day series win over the Proteas proves they will pose a threat on the tour.
"We know New Zealand have just beaten South Africa in the one-day format and having played a lot of Twenty20 cricket against them, we know they're dangerous," he said.
"We'll have to prepare for that and get used to the conditions as much as we can. We know New Zealand have some fantastic Twenty20 players and that's who we'll concentrate on. We'll have to be at the top of our game."
Unsure
England arrived in New Zealand on Tuesday, where they will be play three Twenty20s, followed by three one-day internationals and three Tests.
Broad says he remains "unsure" about how his bruised left heel can stand up to the rigours of bowling until he has tested it in the first Twenty20 on 9 February.
The Twenty20 captain had to leave the Test tour of India before Christmas as he struggled with the injury, and was then prevented by bad weather from flying back to the subcontinent to bowl outdoors again.
"When you've not played cricket for five or six weeks, I suppose you go into a game a little bit unsure," he said.
"I have done quite a lot of treadmill running, and a lot of spinning, so I'm fit. I just need to test out the impact of it.
"But we've got well over a week till the first Twenty20 game, and that should be plenty to get it right."