James Anderson wants England to bounce back quickly in Napier
Record-breaking pace bowler James Anderson seeks quick rebound when England take on New Zealand in Napier on Wednesday.
Last Updated: 20/02/13 7:36am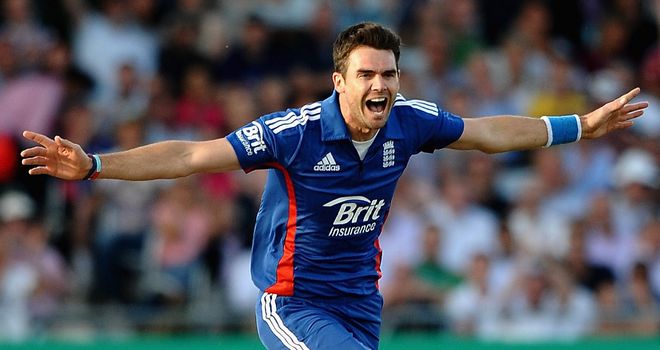 Anderson became England's leading wicket-taker in the first match in Hamilton on Sunday, his 529th victim taking him past the legendary Sir Ian Botham.
But it was a New Zealand one-day series that marked one of his lowest times in international cricket, when he took only four wickets in the 2008 matches at a cost of 270 runs.
England now need to win the last two games to secure series victory and Anderson says he and his team-mates are determined to bounce back quickly from their defeat in Hamilton.
"It didn't go well, and we've got a few guys here who were in that (2008) team," Anderson said.
"But our goal is pretty clear now. We've got to win these two games if we want to take the series, so we've got to improve from the last game.
"Obviously there are things we need to work on. I thought we bowled well up front but were then probably a little bit rusty when it came down to the later overs towards the end.
"So that's something we're trying to brush up on."
Anderson went in to the Hamilton game fresh, after being handed a mid-winter break, but he admitted to finding it tough to shake off the rust.
"It's tricky not having that match practice before a series," Anderson added. "But we have to cope with that these days.
"It's a tough task playing against New Zealand here. I know that from last time. Then that first game showed it again."