Andy Flower ponders changes to England's preparations after Dunedin collapse
Coach Andy Flower admits he may have to change the way he prepares the England Test team before overseas series.
Last Updated: 11/03/13 1:21pm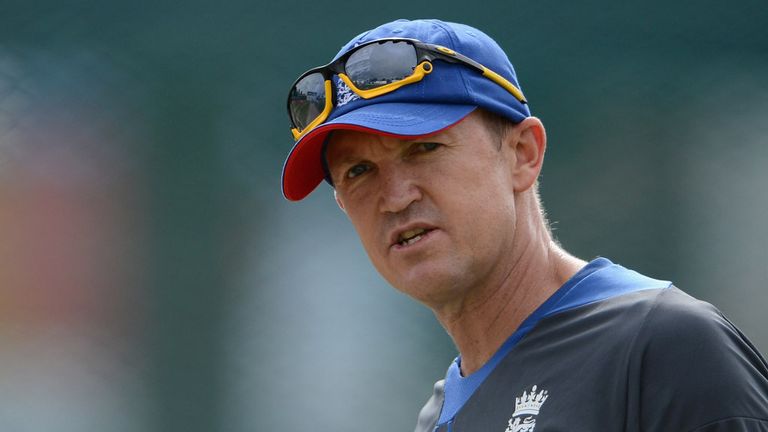 England have been bowled out for less than 200 at the start of their last four series, the most recent occasion being the drawn first Test with New Zealand in Dunedin.
It required a gritty second-innings effort - including centuries from Nick Compton and Alastair Cook and a maiden Test 50 from nightwatchman Steven Finn - to dig England out of trouble.
They also had bad starts against Pakistan, Sri Lanka and India, and Flower says he is going to have to examine the problem - though he does not think a lack of preparation time is to blame.
"The way we started this tour, principally in that first innings, has nothing to do with people not having enough cricket," he said.
"We've had a reasonable amount of preparation time, and enough to get ready for that first Test. So that is not the reason why we under-performed.
Issues
"It's very different to the Pakistan series - obviously, they had a couple of spinners that created issues for us. But if you are asking about a trend, that is certainly something that I should be addressing myself.
"I have some ideas on rejigging a couple of things in our preparation, in our management team firstly, and we'll see if we can do something about it.
"We always encourage our players to be honest with themselves, and each other. So then we've got to do the same.
"The coaches have to do that, and I'm the first guy that has to do it."
England lost their sole warm-up match to a New Zealand XI in Queenstown, before finding themselves in deep trouble on the first day of the Test.
"I'm not happy that we lost the four-day game - we go into those games trying to win them," said Flower.
"So that is not a habit we want to keep. We transferred some of the sloppiness that we showed in that four-day game into the Test match."