Andy Flower warns Nick Compton that Dunedin ton does not guarantee Ashes spot
Andy Flower insists Nick Compton will still have to scrap for his place in the England team for the Ashes series.
Last Updated: 11/03/13 1:43pm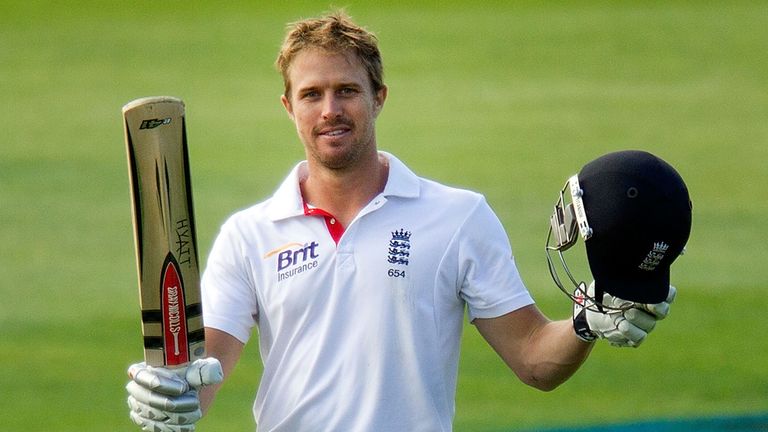 Compton scored his maiden Test century in the draw with New Zealand in Dunedin, a back-to-the-wall effort from the Somerset star.
Before the first Test there had been speculation that England's management may view Yorkshire starlet Joe Root as the best long-term bet at the top of the order alongside skipper Alastair Cook.
But Compton's timely ton, which helped dig England out of an almighty hole, appears to have silenced that talk for at least the remainder of the tour.
Flower warned however that no-one is guaranteed a place in the team for the summer showdown with Australia.
"I'm very happy for him, and most importantly he did it for the side," Flower said of Compton.
No guarantees
"It was great to see him get the big score he's been after, (but) there are no guarantees about the future for any of us, and the Ashes is still a little way away.
"So let's just take it one step at a time."
Flower said some of England's misfiring batsmen need to look no further than their captain Cook for an example.
Cook notched his 24th Test century in a record stand of 231 with Compton and Flower said: "He's a hugely impressive bloke.
"He's handled the captaincy very well, and has also led from the front with the bat. We need some of our other top-order batsmen to do the same."
Among them is Kevin Pietersen, who has so far failed to find any form in New Zealand, and he also spent most of the afternoon session off the field on day three in Dunedin because of discomfort in his knee.
Flower does not anticipate a significant problem ahead of the second Test: "He's got a little bit of pain in his right knee, but most of the players play with something that's sore most of the time."