England bowler Steven Finn admitted there was still room for improvement in third Test against New Zealand in Auckland
England bowler Steven Finn admitted there was still room for improvement in third Test against New Zealand in Auckland
Last Updated: 23/03/13 9:09pm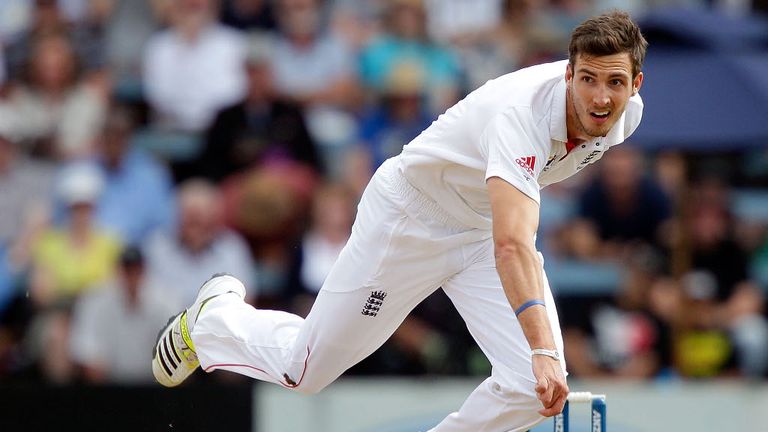 The home side began day two on 250-1 but were bowled out for 443 - largely due to the efforts of Finn who ripped through the Kiwi tail with a devastating spell of four wickets for 13 runs.
However, the tourists then again lost early wickets in their second innings as captain Alastair Cook and Jonathan Trott both fell as England laboured to 50-2 by stumps at Eden Park.
"I think on the whole it was a very good day," said Finn. "I said we needed to go out there and stick to our guns, bowl the same as we did yesterday - and the chances would come.
"Thankfully, we had some fortune today - which was good for me and us as a team - and we got the rewards eventually.
"Obviously, we'd have preferred to go into this evening none down.
"To lose two wickets is maybe slightly disappointing, but I don't think it's a disaster by any stretch of the imagination.
"We're (still) going to have to fight to get ourselves into a good position in the game.
"Cookie was unfortunate to nick one down the leg-side, and then it was a good ball to get Trotty.
"But we knew it was going to be a tricky period of play for us, and we're going to have to work very hard tomorrow."
"We're just going to have to get our heads down and bat."
Kane Williamson made 91 for New Zealand and says that the hosts are pleased with their position heading into day three.
"We are happy with our first-innings effort," said Williamson. "And it was good to pick up a couple of wickets at the end of the day, key wickets at that."