England batting coach Graham Gooch has not given up hope in the Auckland Test match
England batting coach Graham Gooch has not given up hope that the tourists could yet dig in to save their series in NZ.
Last Updated: 25/03/13 9:16pm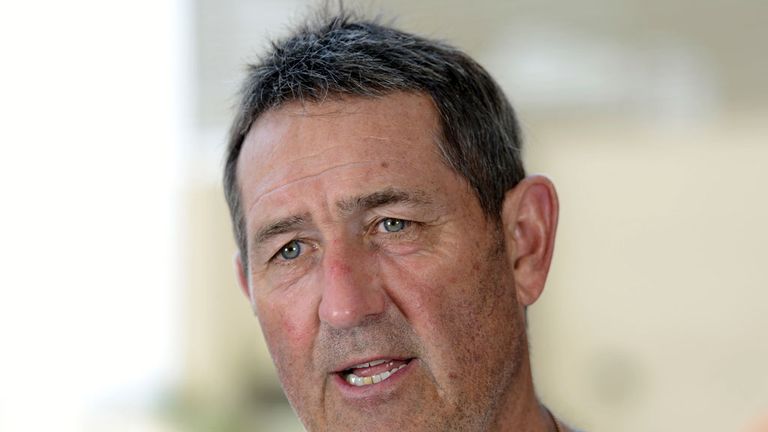 New Zealand opener Peter Fulton hit his second hundred of the match as the Black Caps posted a second-innings 241-6 declared on the fourth day in Auckland, a lead of 480 - before reducing the visitors to 90-4 at stumps.
England face the ignominy of returning from their New Zealand tour with a 1-0 series defeat after toiling for much of the winner-takes-all third Test at Eden Park.
"We've got our backs to the wall," said Gooch after another chastening fourth day. "But there's no way, in our dressing room, we're going to give up.
"That's what Test cricket's all about, why it's called Test cricket - sometimes, you're put under pressure.
Salvage
"We haven't played the cricket we'd have liked in this game, but there is still a chance to salvage something on the last day."
England had a chance at the start of play to battle back into the contest, but Fulton (110) and Kiwis captain Brendon McCullum (67) ensured that did not happen.
The loss of the opposing skipper, Alastair Cook, and nightwatchman Steven Finn near to the end of play were two more hammer blows.
"Last night, when they were 30-3, if we'd had a good hour this morning we could have put them under a bit of pressure," added Gooch.
"But they were equal to that, and accelerated away - and put us to the sword a bit today. Losing those two wickets near the end has obviously made them favourites to win the game.
"But we've got some good players in our dressing room, and we've got to believe we can save the game."